Things I wish I knew before starting a bathroom remodel
If you're going to be taking on a bathroom remodel in the near future, there are some things that you'll want to take into consideration ahead of time. If you go into this process blindly, you could end up with a few issues that really impact the overall final product. We like to consider ourselves experts, which is why we want to share with you some of the things that people wish they knew before starting a bathroom remodel. Whether your remodel is a large-scale bathroom or just a half bath with minimal square footage, we have information to share for it all.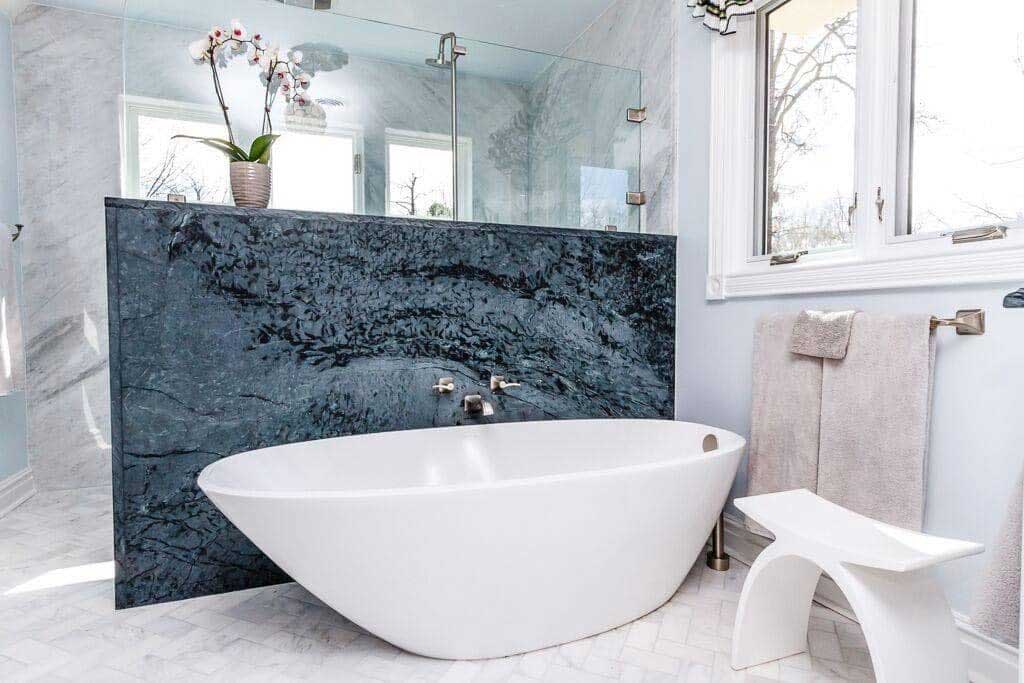 The Layout is More Important than You Think
When you're thinking about the layout of your bathroom, budget plays a large role in where things are going to go. If you don't have a lot of money to work with, the best thing that you can do is to keep everything located right where it is already. The money will start to creep up when you've decided to move a shower to the other side of the room or swap the toilet with the sink. Plumbing is not a cheap investment.
You should also give some thought to the flow of the layout. Is there a private nook of the bathroom that seems like a really suitable space for the toilet? Are you worried that the bathroom vanity is going to hit a wall or doorway when it's opened up? Try to keep the flow as natural as possible. Keep in mind, you can also purchase fixtures and finishings that will avoid these issues and save space if need be. Just make sure you plan ahead for these things, so you don't realize the problems once it's too late.
Determine Your Shower / Bath Setup
While there are a lot of different tasks that need to be done during a remodel of this room, you need to plan ahead for many things so the work can be done properly. If you're planning on doing a stand up shower, some of these designs are attached into the studs for stability and security. You'll need to know this ahead of time. There is specific prep work that needs to be done before other things can be addressed. If you plan on using tile on the floor, there may need to be a specific sub floor or base installed.
Another feature that you need to talk about ahead of time if whether or not you're going to have a bench installed inside of your shower area. If you are planning on doing this, this is something that is worked into the actual frame of the wall. It needs to be constructed long before tiling begins. Some people have little shelves installed in the corners of their shower, and those generally need to be done during tiling.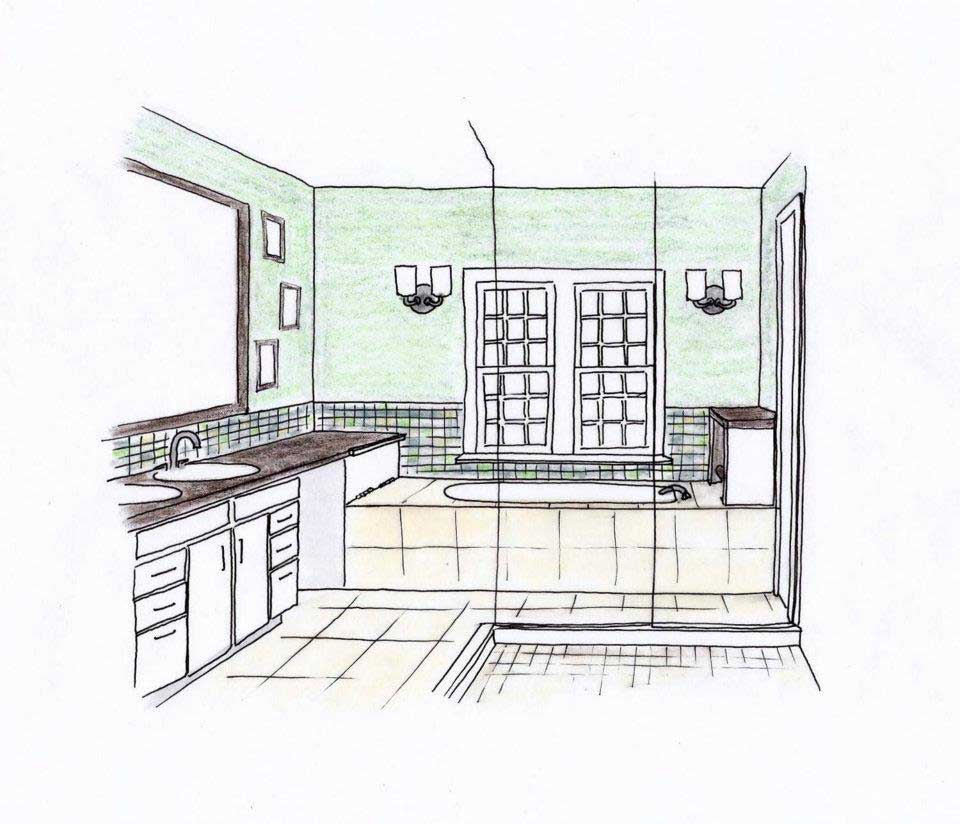 The Difference between a Single and Double Vanity
When you choose the design of your vanity, you have the option to go with one, small unit that has one sink or something larger with two. In general, a double vanity increases the value of your bathroom. However, a lot of people try to squeeze the double vanity into a small bathroom and it just doesn't work well. You'll really want to give some thought to your project and how much room you have to work with. If you don' t have the square footage, don't try to include more than you need to. A cluttered bathroom just doesn't look as nice as it could.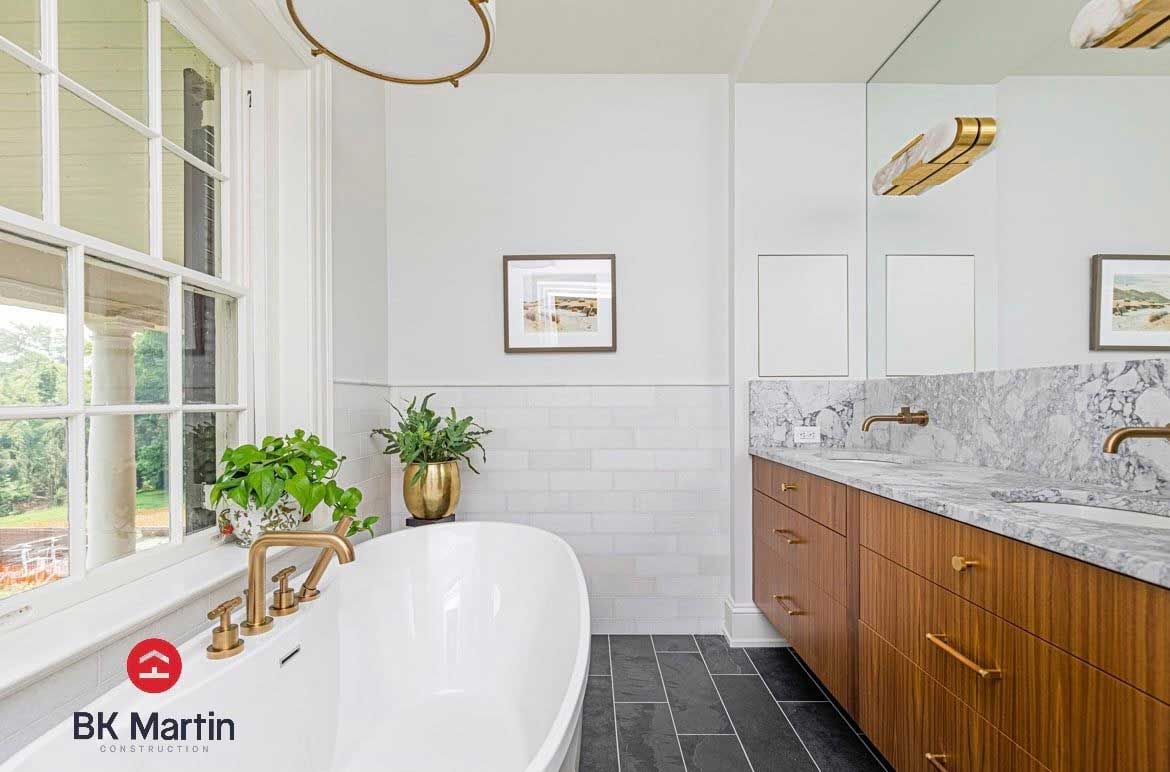 Picking a Practical Flooring Option
There are certain flooring choices that are very popular right now, but not all of them are as practical for a bathroom as you might think. Laminate flooring that has the look of hardwood is available everywhere, and it does have some degree of moisture resistance. However, it's not the most long-term, durable option that you can choose. Water still has the potential for getting into those cracks, resulting in warping and bowing. It's actually better to go with a more classic floor finishing like tile. It will last much longer and look beautiful.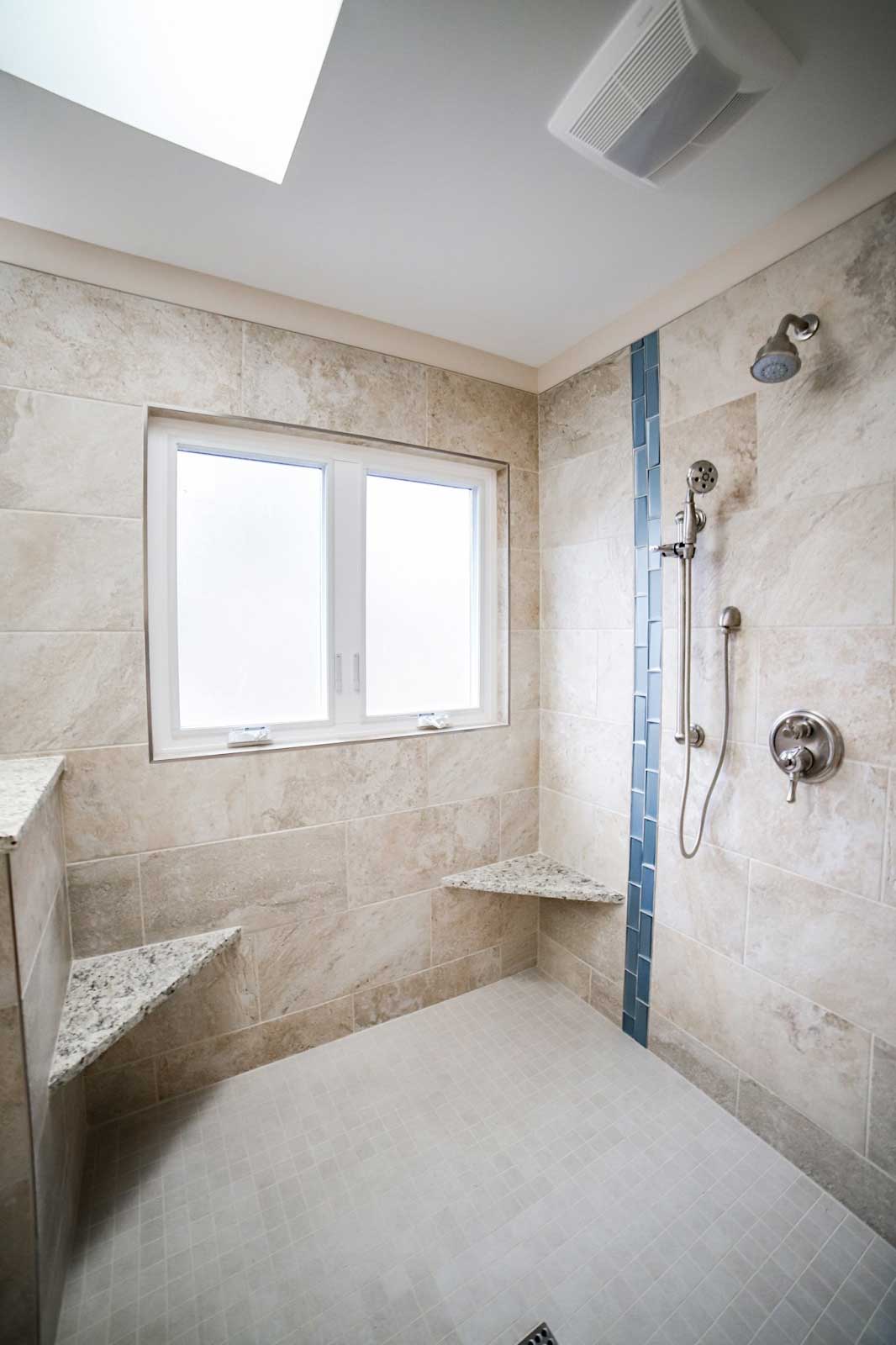 There really is a lot to think about when you're remodeling a bathroom. A lot of people assume that things are simpler when you're going to be working in a small space, but this actually complicates things many times. Let us help you plan your bathroom remodel before you get started so everything turns out perfectly. Contact us here at BK Martin for more information.