How to make a small bathroom look bigger
Your bathroom probably isn't the largest room in your house, but that doesn't mean you can't improve upon its functionality and how it looks. If you want to create size where you don't quite have the square footage, here are some tips for how to make a small bathroom look bigger.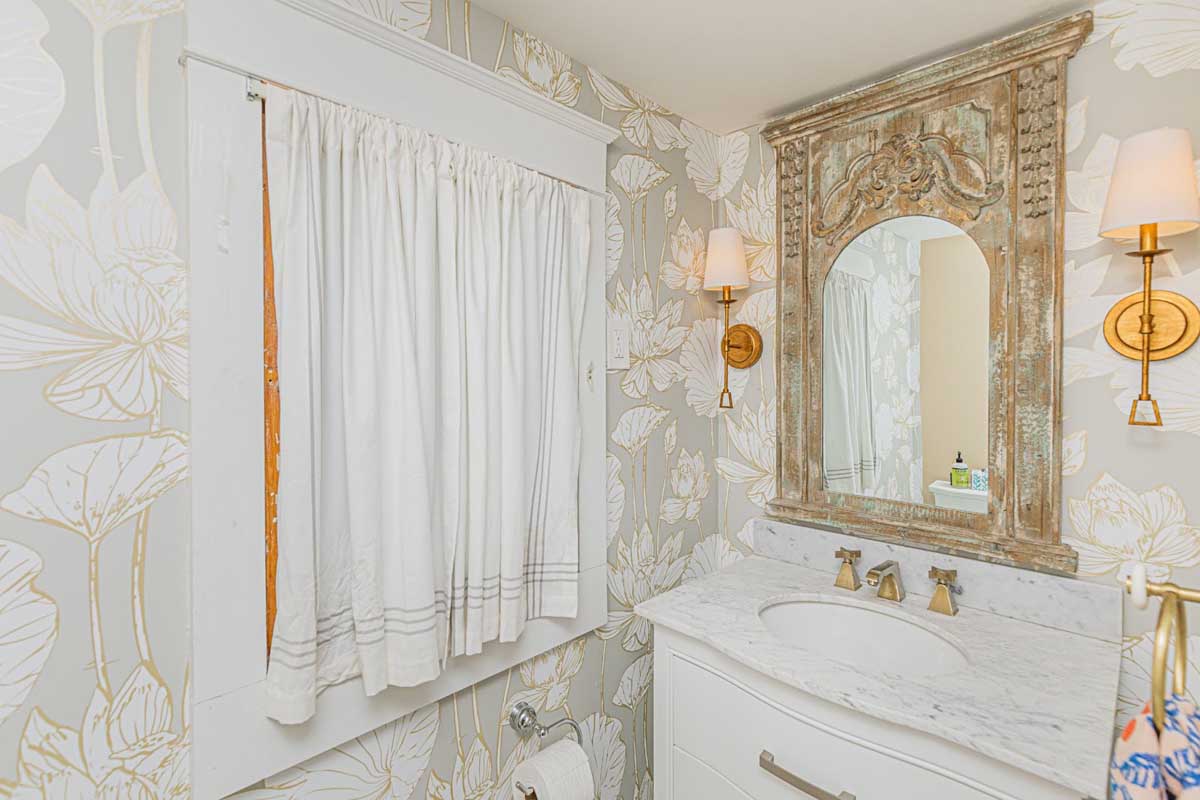 Utilize an Accent Wall
When you walk into your bathroom, you can make the entire space look longer by incorporating an accent wall on the wall that's directly across from the doorway. This feature wall can be tiled or you can paint it a slightly different color from the rest of the room. Keep color choices light to add space and light.
Stick with One Color
A very small bathroom shouldn't have a ton of colors in its design. This will break up the room too much and make it look even smaller than it already is. Choose one color shade (or shades that are very similar) and use that color throughout the entire room. You can make your bathroom look much larger when you blur the lines between walls, floors, ceilings, vanity, etc. You should also stay away from prints and patterns in your bathroom as they make a space appear smaller as well.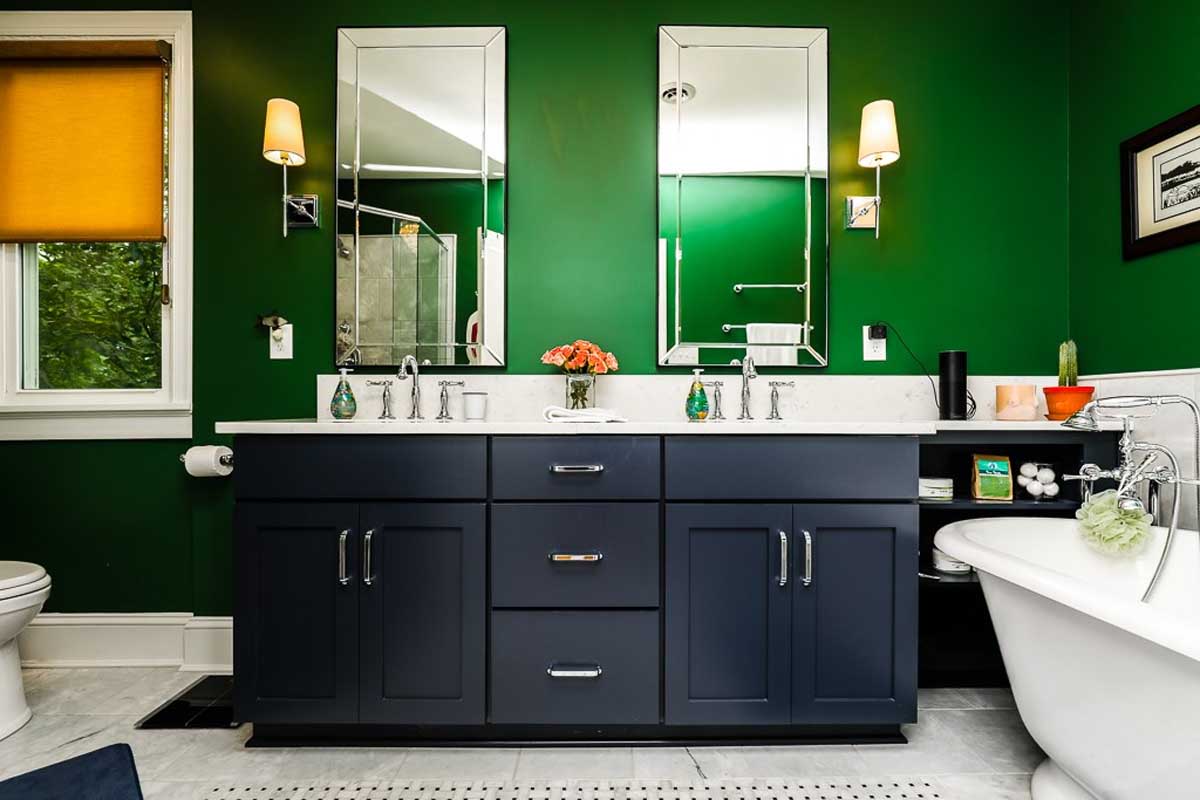 Install Just a Shower
If you're in the process of remodeling, consider just installing a shower stall in your smallest bathroom; not a full bathtub unit. This is usually a very practical space-saver if you already have another bathroom with a tub in it. A shower stall takes up more vertical space than it does horizontal, so you save a lot of square footage without losing the function of your bathroom.
Choose Your Vanity Carefully
A vanity has a number of purposes. It gives you a place to house a sink and get ready each morning. Your vanity also provides storage, which is super important in a small bathroom. Something that's compact or has a built-in design can make the entire bathroom feel bigger.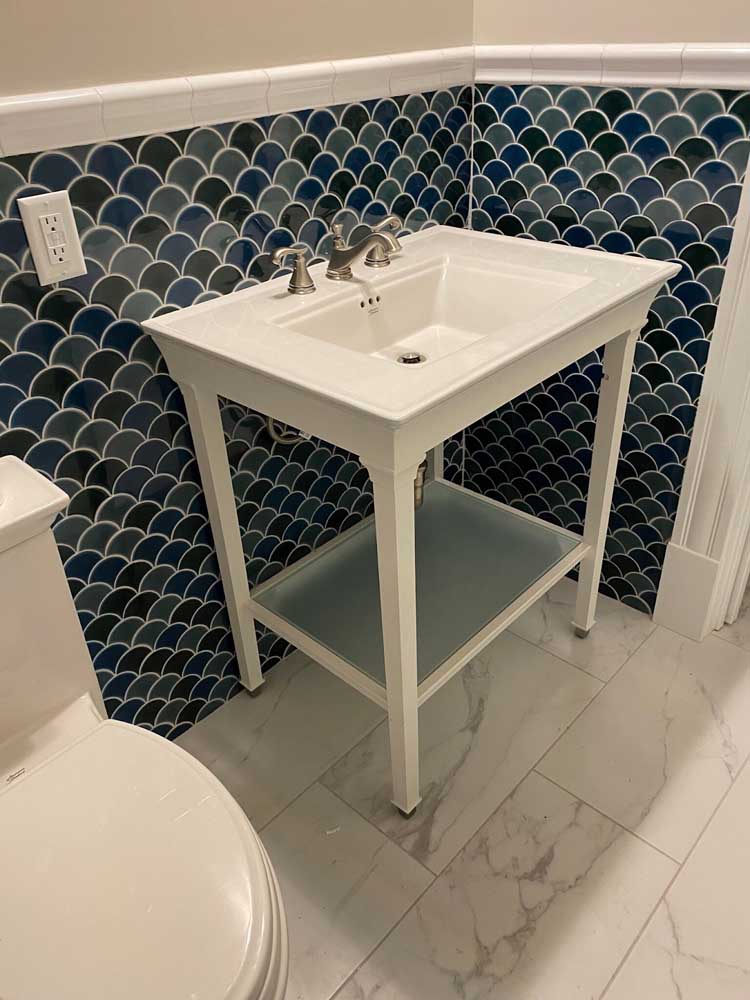 Consider Bathroom Lighting
Natural light is something that you want to incorporate into a bathroom as much as you possibly can. If you have a window in your bathroom, choose window treatments that let the light in while still providing privacy. Choose other finishes that allow that natural light to bounce all over the place. If your bathroom is within interior walls and there's no window, consider having a skylight installed. This doesn't take away any of your wall space but you let a lot of natural light in.
In regard to light fixtures, choose something that provides plenty of bright light. There are some new LED designs that provide plenty of illumination for a small bathroom so you get rid of those dark corners that swallow up your square footage.
Practice Being a Minimalist
We've talked a bit about keeping your color palette light in your bathroom to simplify the look and create space. You should also keep things simple and minimal when it comes to the items that you have in your bathroom. You don't want a lot of decorative items hanging on the walls and your items should always be neatly put away. When you have a cluttered bathroom, it tends to look very small.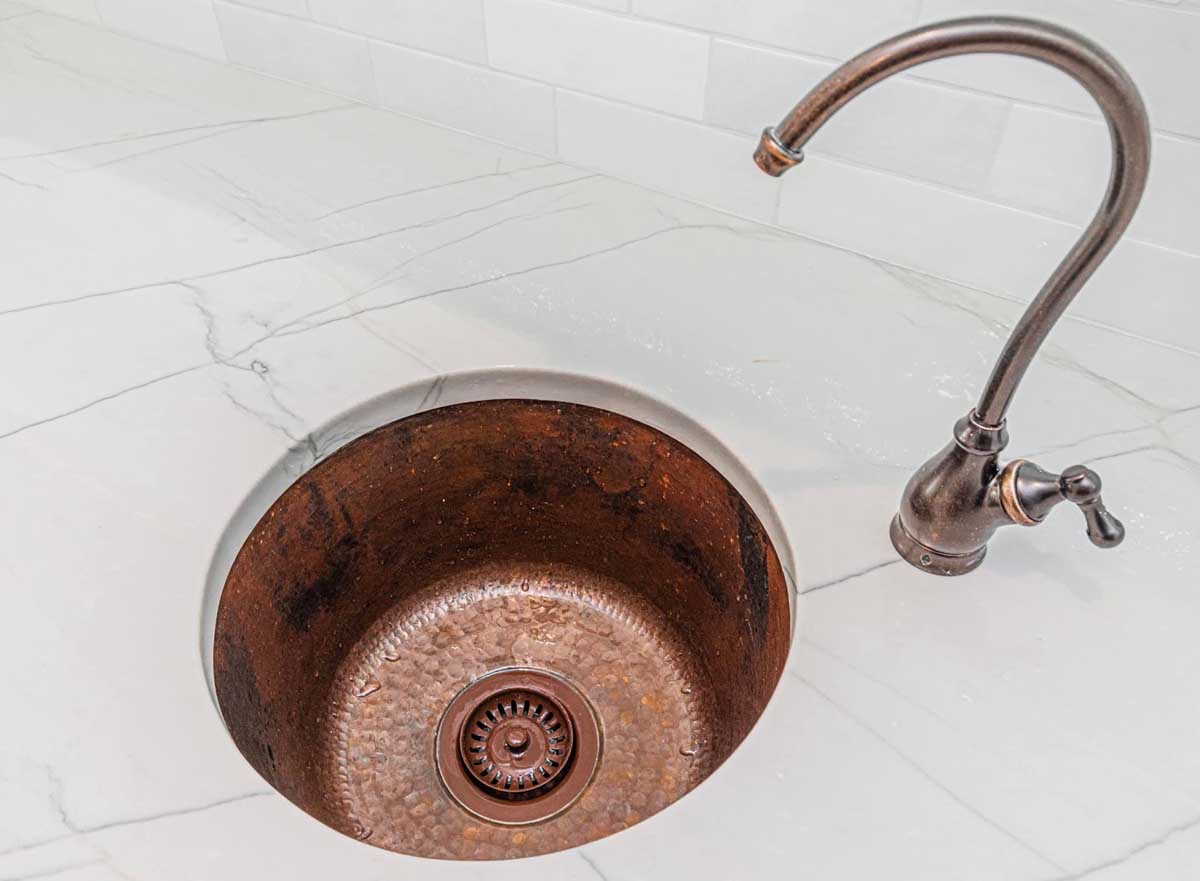 Space Saving Enhancements
If you stop by your local hardware store or check out some of the items that a remodeling company has in stock, you'll find that there are a lot of bathroom items that are specifically designed with space saving in mind. There are vanities that are made for corners and toilets that are very narrow compared to a full size version. See where you can save some space.
Install a Big Mirror
Don't skimp on the mirror you install in your bathroom. A great small bathroom hack is to install a very large mirror above your vanity. That mirror will create the illusion of more space and it will reflect more light all around the room.
We hope that some of these tips will help you make some important bathroom remodeling and redecorating decisions. Having minimal square footage in this area of your home doesn't have to limit you. It may just take a bit of creativity to figure out the best design for your bathroom. Feel free to reach out to us here at BK Martin if you would like some bathroom design advice or other remodeling assistance. You can reach us through our website at https://www.bkmartin.com/contact/ or by calling (804)-554-1013.