Do's and Don'ts: Bathroom Remodel
Remodeling your bathroom is a great way to increase the value of your home and update its style. Because this is such a small space, you can often complete a bathroom remodel while adhering to a pretty strict budget. However, it's easy to become overwhelmed with a remodeling project. We have some do's and don'ts of bathroom remodels that can help you get started on the right foot.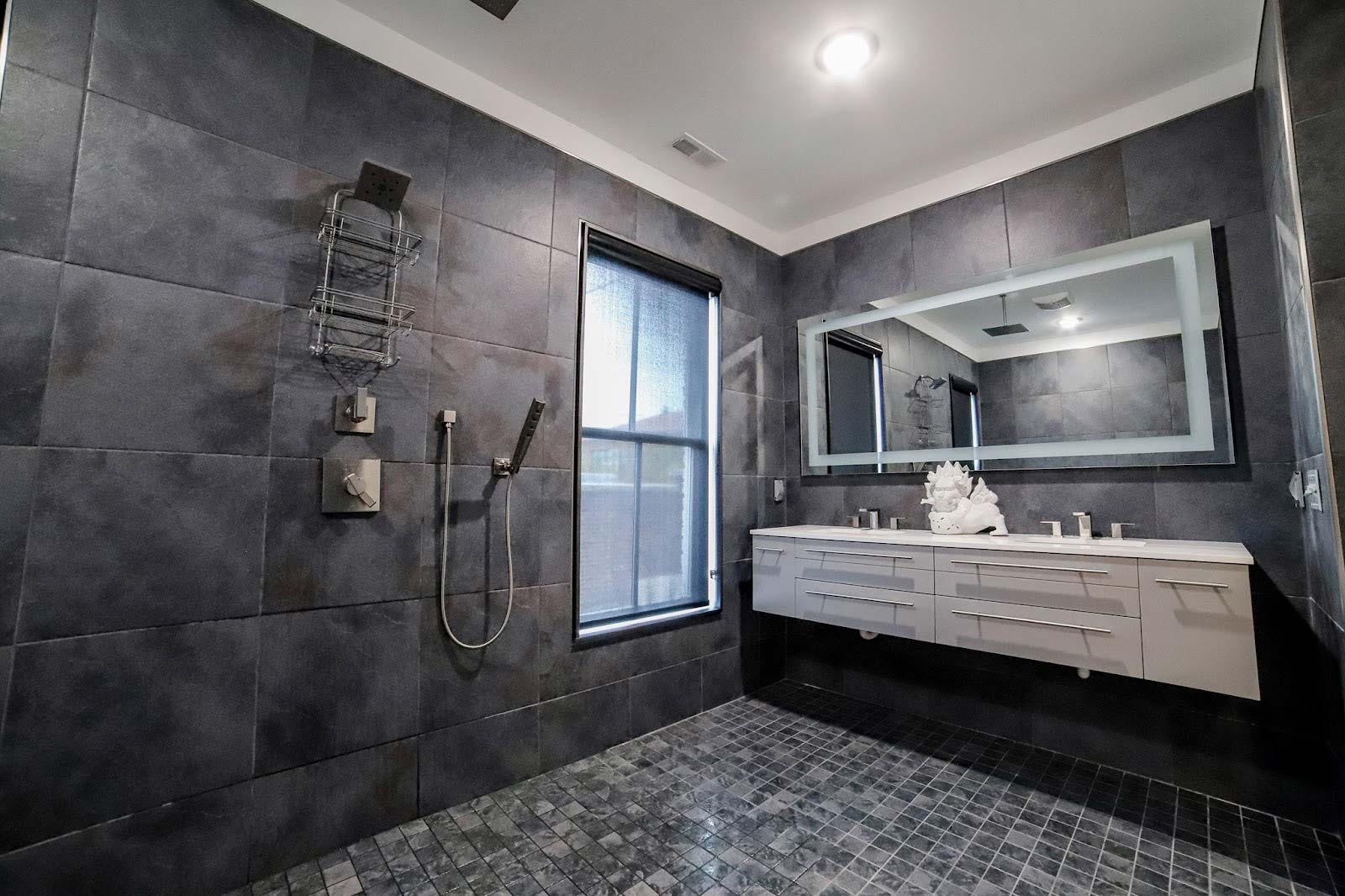 Things You Should Do
Think about the Surfaces You're Using
When you're remodeling a bathroom you have to think about how something is going to look, but there's an additional component to think about. A lot of moisture is usually present in a bathroom, whether it is a full bath or a half bath. Choose surfaces and materials that are going to hold up to high humidity levels.
You should also plan ahead for any plumbing issues that you may face in the future. If your toilet were to leak, would the flooring you chose become damaged immediately? Are you choosing a vanity countertop that is going to become stained and scratched easily with the traffic that a bathroom sees? Keep all of this in mind when you're selecting your fixtures.
Adhere to Building Codes
If you're working with a contractor to get this job done, make sure you choose someone that is reputable and knowledgeable when it comes to building codes. You want all of the work to be done according to what your local municipalities have laid out. Otherwise, you could face issues if you ever try to sell your home. If you're doing this project on your own, make sure you've done your research. There is a lot that you may not know about permits and inspections, but that's the right way to complete a bathroom remodel. The goal is to avoid any dangerous situations like water being too close to electrical hook ups.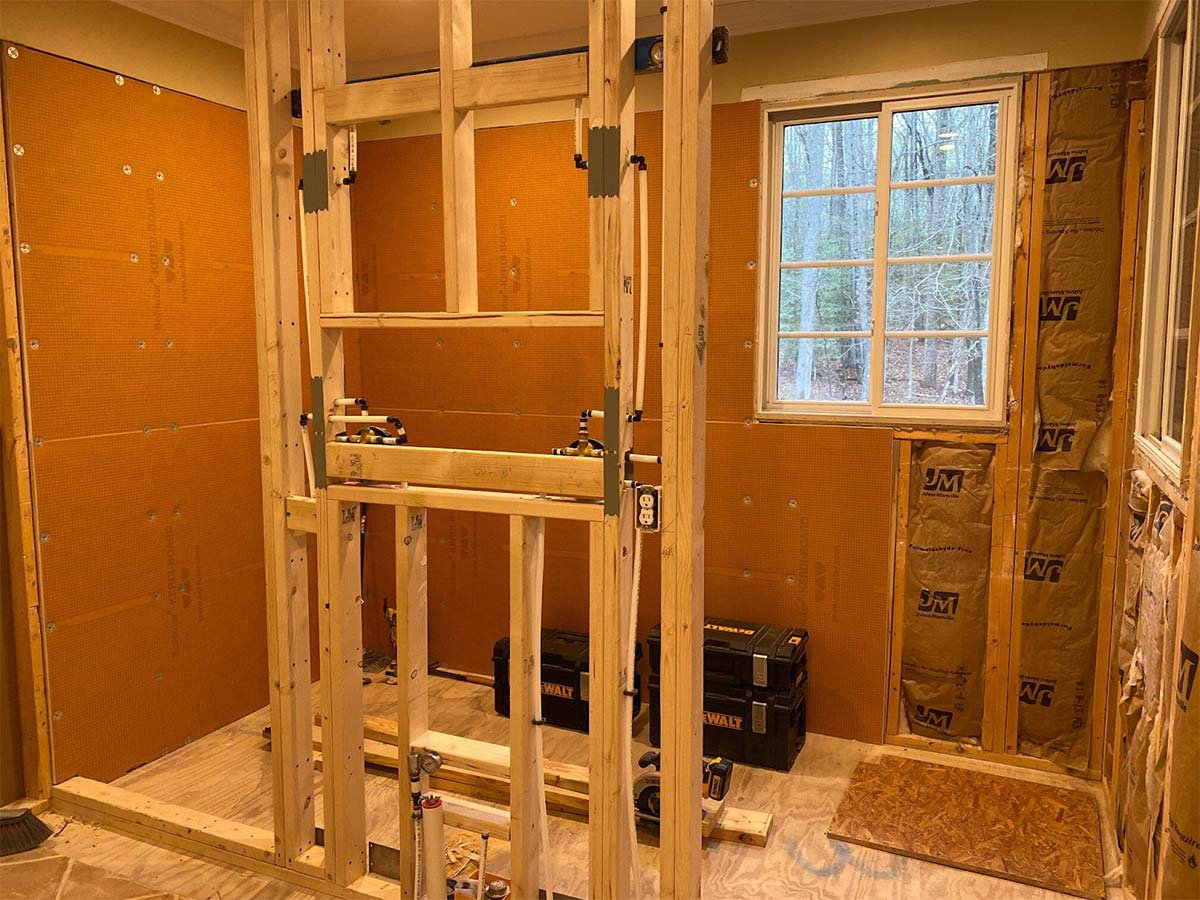 Keep Functionality in Mind
You're probably thinking a lot about making aesthetic choices that are attractive, but don't forget about functionality. Plan for plenty of storage for all of the items you need to keep in your bathroom like towels, toilet paper, products, etc. You should also have space to move around. Don't put in a new tub that's extremely large if that means you're going to have trouble using the toilet without banging into something. Choose light fixtures that will provide you with plenty of visibility while you're showering and getting ready for the day.
Things You Shouldn't Do
Don't Move Things around Too Much
If you can manage to keep plumbing and electrical where they are, this can save you a lot of money. Things start to get expensive and involved if you need to relocate major areas like the bath tub or shower. You have to obtain multiple permits and bring in a variety of contractors to make the change happen. Unless the functionality of your bathroom is way off, try to work around what you have in terms of setup.
Don't Forget about Ventilation
It's important that you have proper ventilation in your bathroom to prevent the growth of mold or mildew. Make sure windows are in working order so you can air out as needed. You should also have a good quality fan installed. That fan should be used whenever you're in the shower or bath to move very moist air to the exterior of your home.
Be Practical With Style
You might love some of the new styles that are being installed into homes these days, but try to keep things as practical and traditional as possible. If you choose a color scheme for flooring and tile that is going to be outdated in a year or two, you'll be disappointed with your investment. We can all think back to some of the crazy trends that were popular decades ago. Bold colors like yellow and green were common, though they're definitely not what we would choose today for a project. It's expensive to always keep replacing outdated items in your home and definitely not practical. When in doubt, keep things as neutral as possible. Earth tones are great, and you can add in pops of colors in the items you choose to decorate with (towels, candles, shower curtain, etc). It's much more affordable to replace those items periodically when you decide it's time for a change.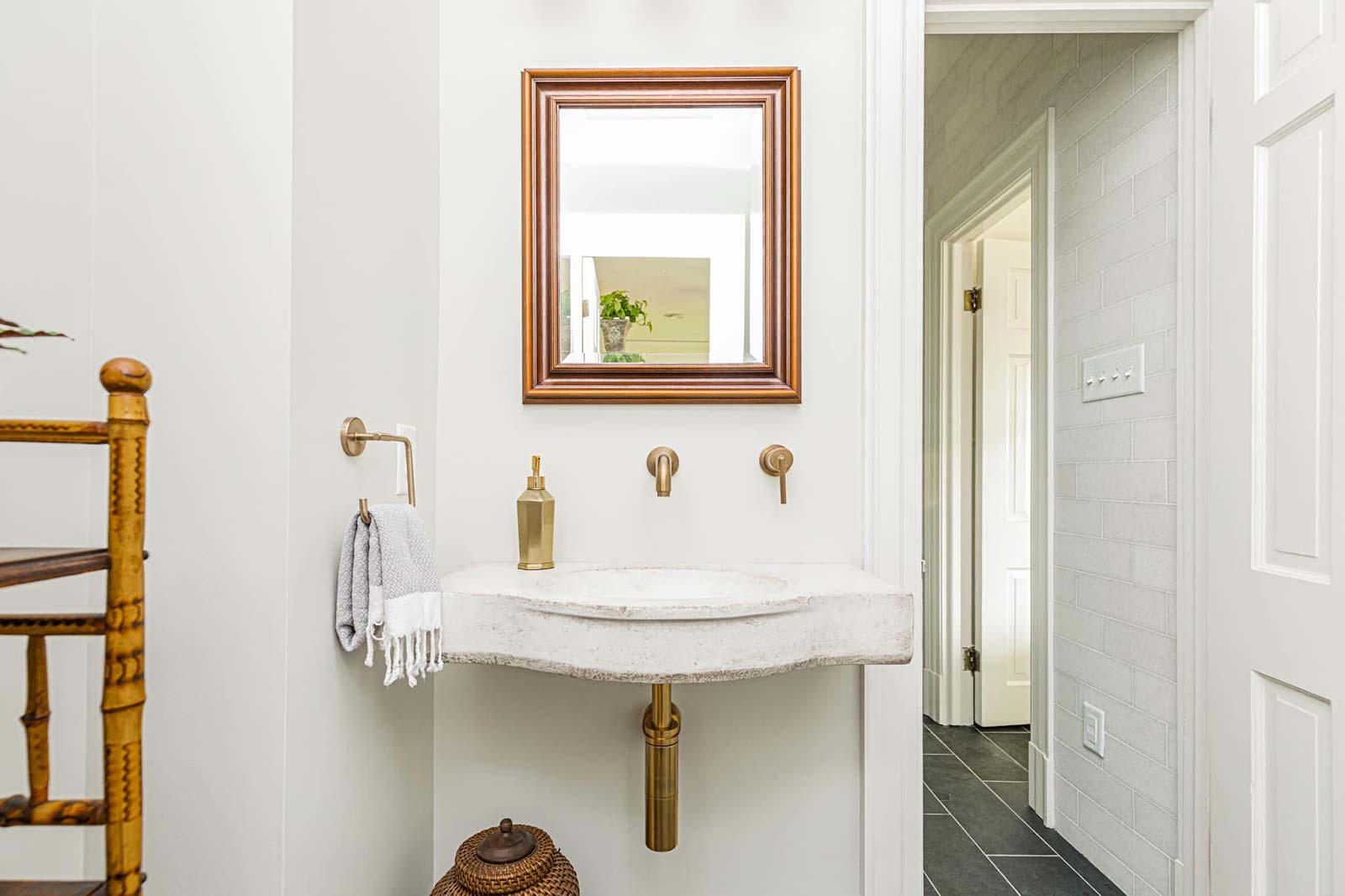 If you would like more information regarding hiring a professional for your bathroom remodel project, reach out to us here at BK Martin. You can contact us through our website at https://www.bkmartin.com/contact or by phone at (804)-554-1013.