Smart Home Part 2: Your Bathroom
The bathroom of a home tends to be a pretty simple space that just provides the basics in the way of function. However, there are some different features that you may want to consider including in your bathroom design. You don't have to keep your bathroom minimal and you don't have to wait until you do a full remodel. It can have all of the bells and whistles that the rest of your home has in regard to smart technology now. If you're unsure of the different products that are available for use in a newly remodeled or existing bathroom, here are some of your options.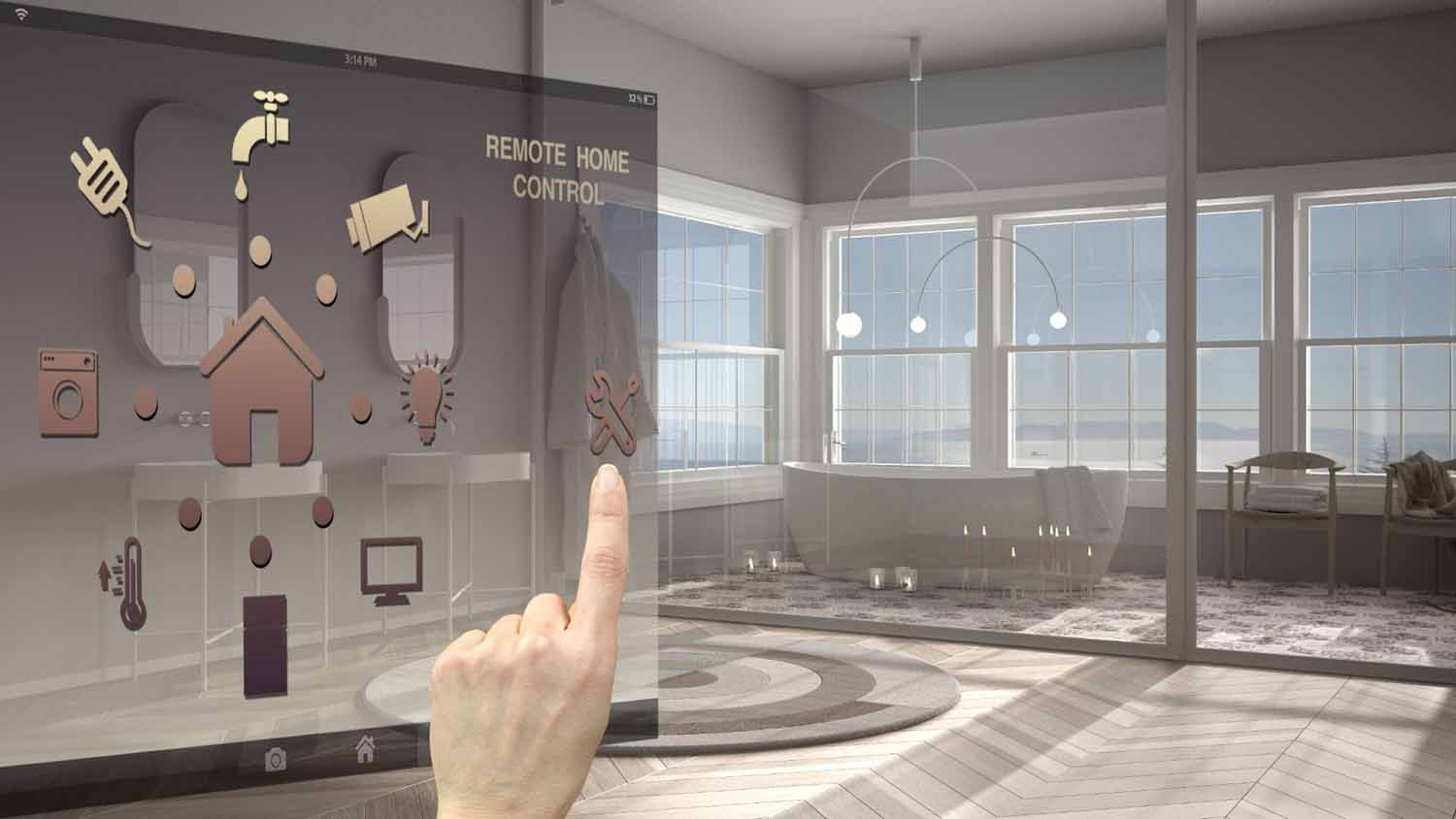 Smart Lights
A lot of bathrooms tend to have minimal square footage, so there's usually just one light fixture in there. However, you can make the most of that fixture by investing in something that will work with your smart device to turn on and off using a preset schedule, turn on at different light levels and maybe even change colors. If you don't want to invest in an entire smart light fixture, you can purchase smart light bulbs that have the smart technology built right into them. Lighting is such a great way to control the ambiance of your bathroom, and smart lights don't have to be a major investment.
Smart Gadgets
There are a number of smart gadgets that can really transform your bathroom. One of our favorites is the smart scale, which does so much more than just report back your weight. They can give you a very comprehensive look at your health, providing you with information like your BMI, body water percentage, muscle mass, heart rate, and metabolic age.
Another great smart bathroom gadget is a wireless shower speaker. There's nothing better than starting your morning with a hot shower and your favorite tunes. You can even listen to a local news report while you're getting ready, so you reduce the amount of time you spend scrolling on your phone later on that day.
There are also smart mirrors, smart toilets, smart faucets… So many cool gadgets!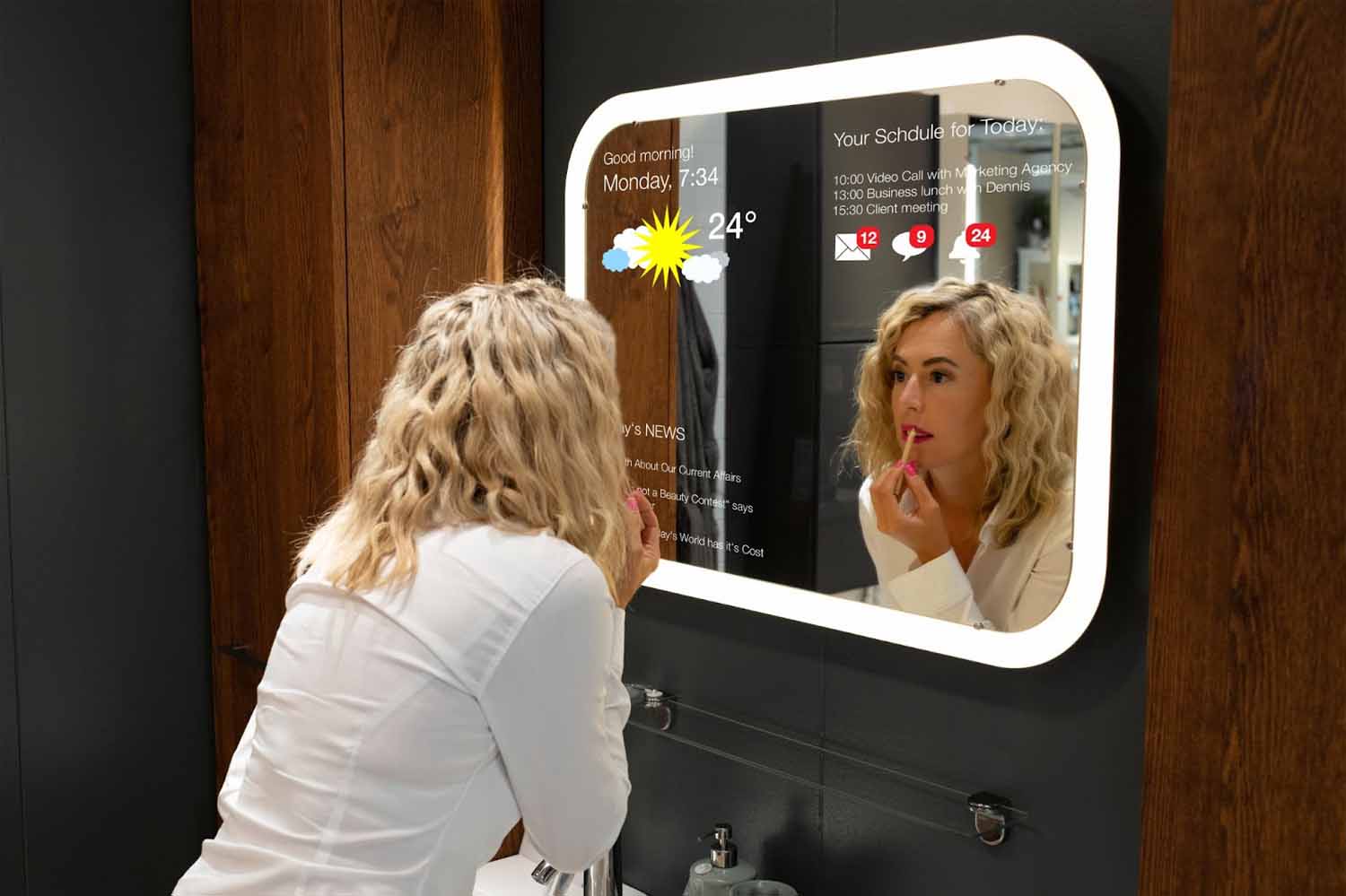 Peace of Mind
A lot of smart technology in your bathroom can provide you with peace of mind if you're away. Say you're on vacation with your family but you want it to look like you're home and there are people moving around the house. You can set your smart technology to turn lights on and off at certain times so nobody notices your house is dark every night for a week straight.
While it's not in your bathroom directly, you can invest in a smart water heater that's in your basement or utility room. You'll be able to receive notifications right to your phone that will alert you if there seems to be a water loss in the home (a great way to prevent water damage). You can also check to see if there's hot water available before you get into the shower and realize there's only cold water left.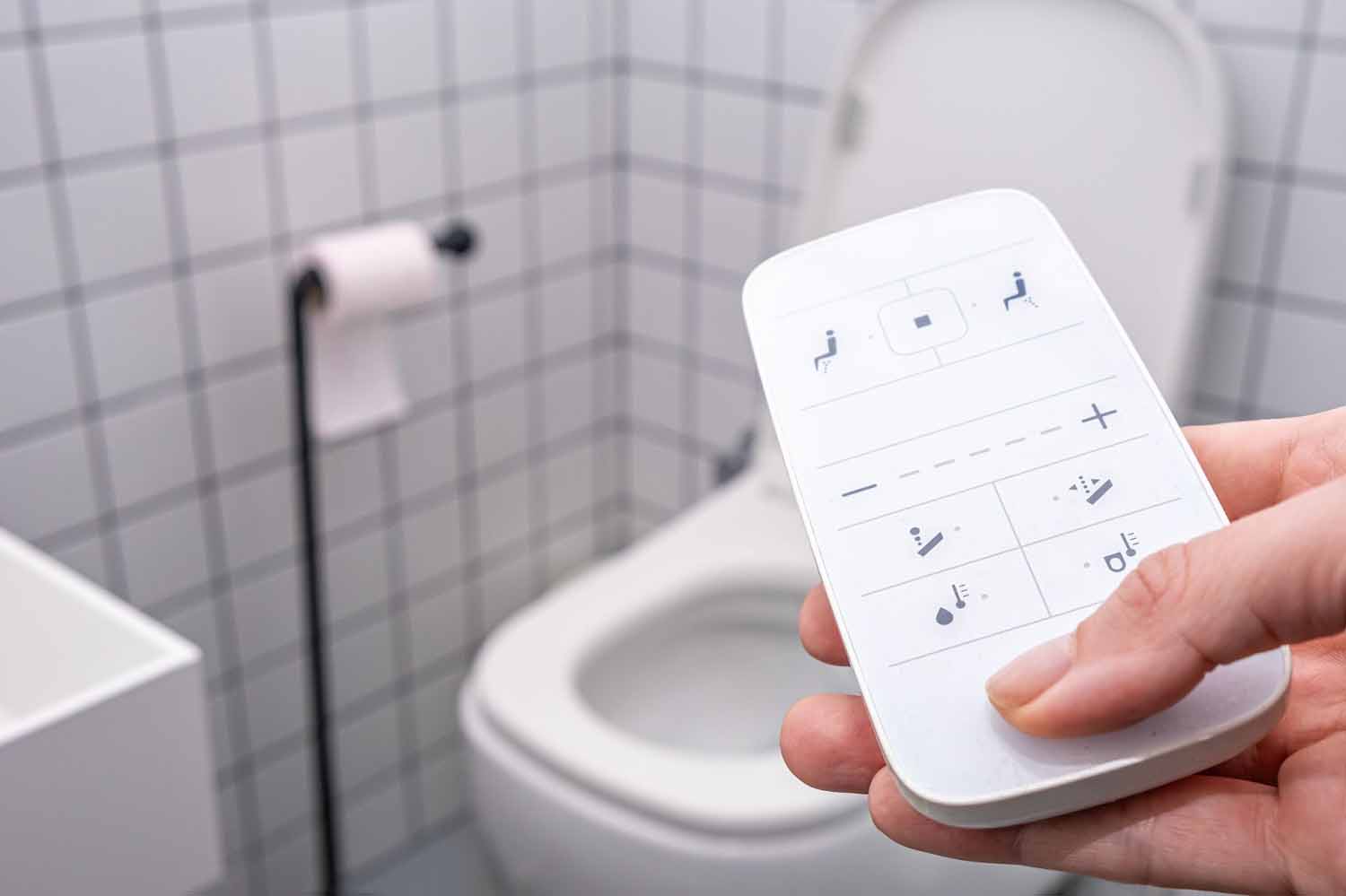 Smart Plug
A smart plug can be put in any electrical outlet in your home, but they're very practical to use in your bathroom. They can be turned on and off using your smartphone, and you can monitor whether they're active. If you're somebody that often forgets to unplug or turn off a hair styling tool or something else in your bathroom, this is a great feature to have. A smart plug can also report back to you how much power you're using. You may be able to use this information to reduce your utility bills a little bit.
Interactive
If you're looking to interact with your bathroom gadgets, a voice-activated speaker is a fun investment. We mentioned Bluetooth speakers in your shower that are waterproof, but there's no reason you can't have an Alexa for Amazon device in your bathroom to get other areas of your home turned on and functioning before you are ready for the day.
You can also use interactive technology in your bathroom to control your ventilation. Say you're known for forgetting to turn on the fan when you shower. To prevent moisture damage, have your fans turn on and off at certain times of the day when you know the bathroom is frequently used. You can interact with this feature using your smartphone and adjust the times whenever necessary.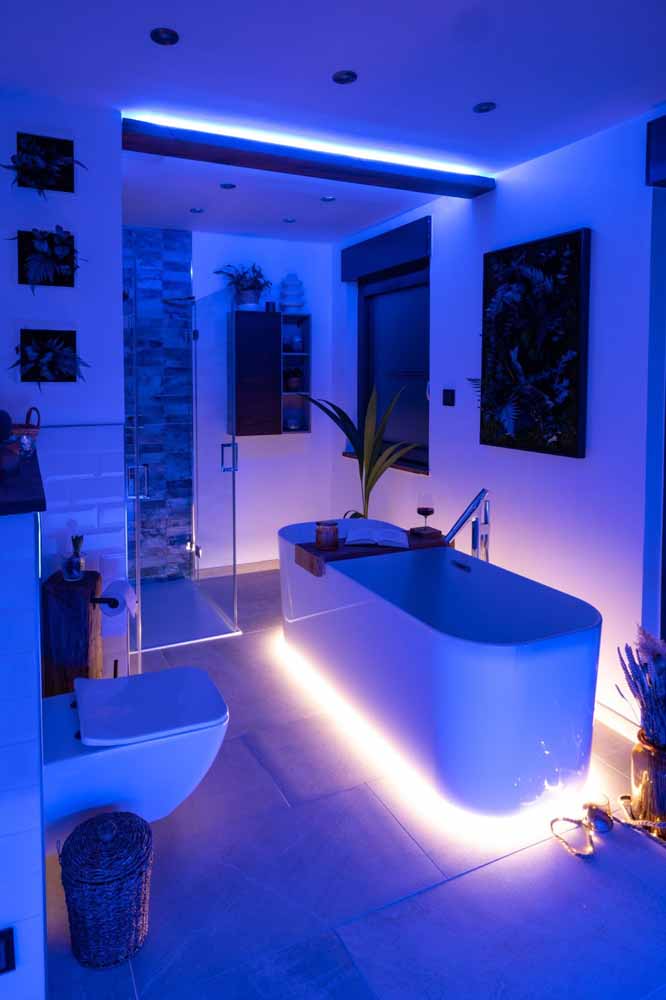 We here at BK Martin would be happy to provide you with more information on the different smart technology features that you can have added to your bathroom. We can also provide you with estimates and information for an upcoming bathroom remodeling project that you're interested in having completed. Contact us through our website at https://www.bkmartin.com/contact, or by phone at (804)-554-1013.