How to Choose the Best Kitchen Layout
When you're going to be remodeling your kitchen, you should spend some time thinking about what the basic kitchen layout is going to be. This is a space that needs to be organized in such a way that makes it accessible and convenient for the people who will be using it. There are a number of different kitchen designs to choose from, providing you with different features such as storage space, work spaces and a footprint that allows traffic to easily pass through. Not sure how to choose the best setup for your upcoming project? Let's take a look at some kitchen layout ideas that may work in your home.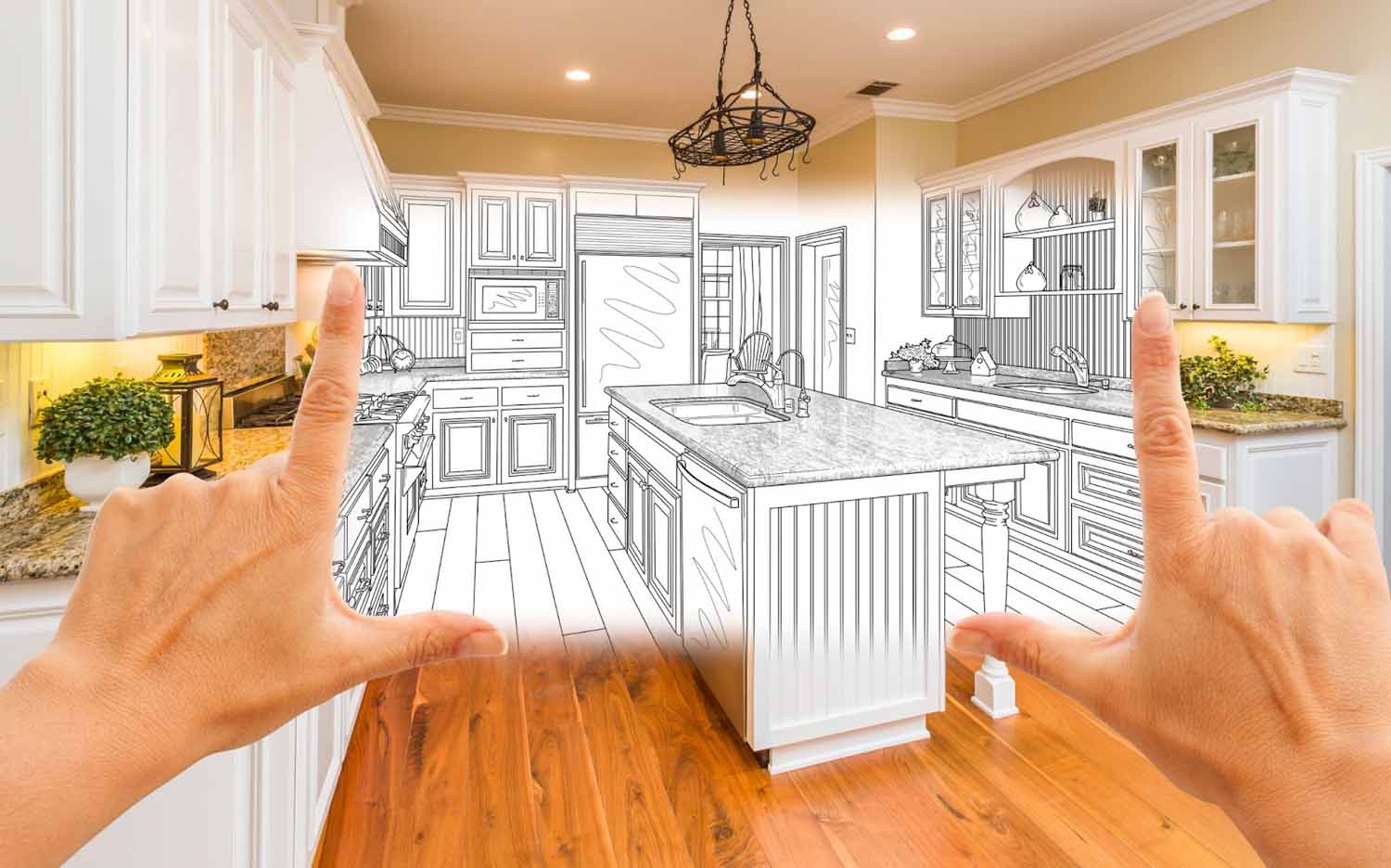 Galley
A galley kitchen is a lovely setup for a kitchen remodel. It features a very long and narrow footprint that provides functional spaces on both sides. You may have a sink, dishwasher and a bit of counter space on one side. The other side may have more work spaces for all the cooks in the kitchen to get their hands dirty. With floor space in between, you can move about pretty freely. You usually get quite a bit of cabinet space with this design, which is optimal if you can't work a pantry into your remodel.
Depending on where your kitchen is located in your home, you may have your galley kitchen closed off on one side, or you may be able to pass through from one end to the other if your kitchen is in the middle of the home.
L-Shaped
An L-shaped kitchen is common if your kitchen space is situated in the corner of your home's blueprint. There will be two adjacent walls that include runs of cabinetry, forming the "L" shape. The length of your L will depend on how much square footage is in your kitchen. However, this design works for all kinds of kitchen sizes. The nice thing about an L-shaped kitchen is that it provides you with a lot of workspace, but you will have plenty of floor space to place a table in your kitchen to gather with friends and family and share meals.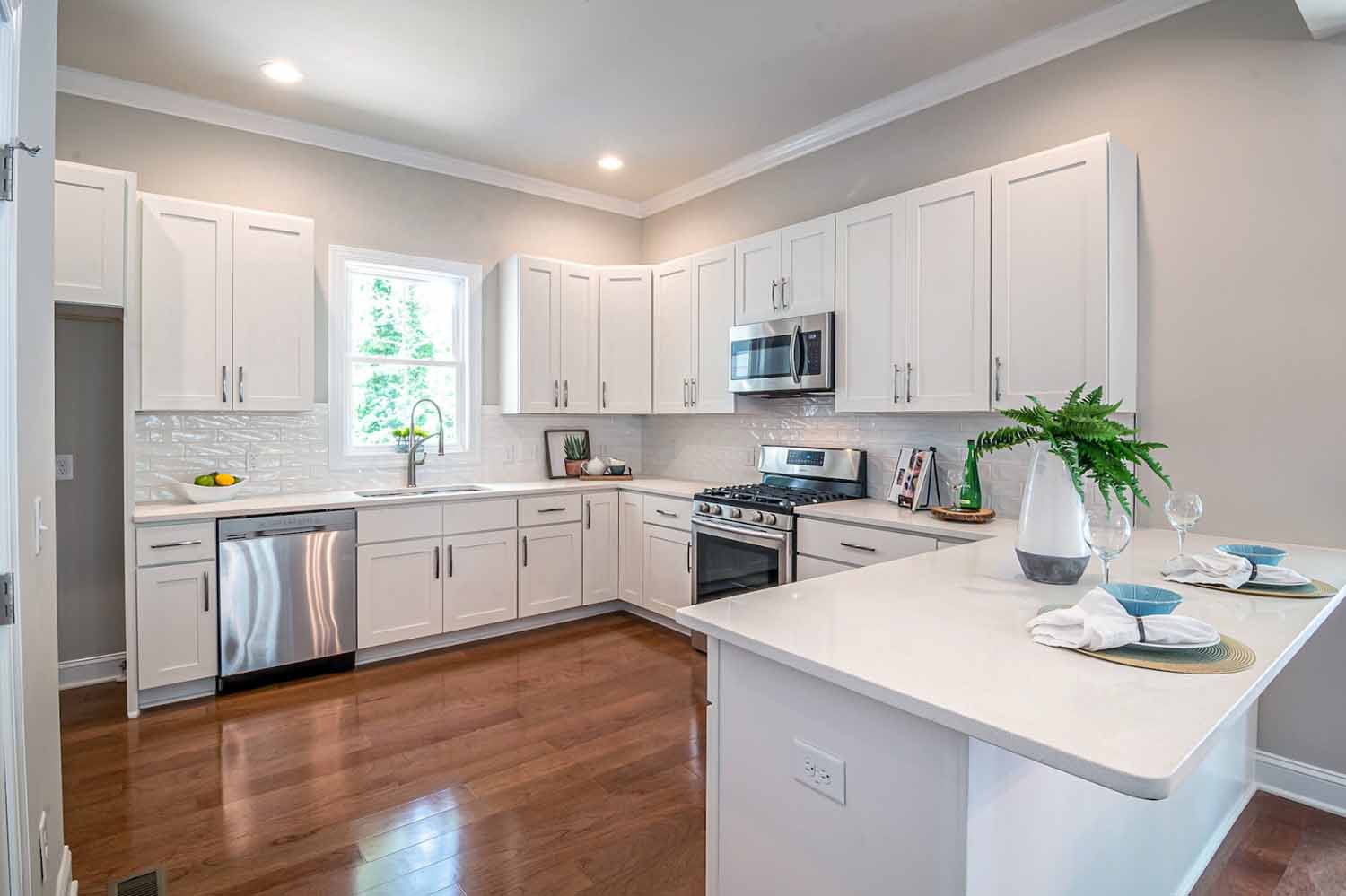 U-Shaped
A U-shaped kitchen layout will have three walls that feature cabinets and appliances. It is one of the more efficient types of kitchens that makes the most out of smaller square footage and the wall space that's available. It also frees up quite a bit of floor space so that the final product doesn't feel cramped or tight. Once you've chosen a U-shaped kitchen layout, you can then determine where you think specific items should go, such as the refrigerator, sink, dishwasher, stove, etc. This is a very customizable option if you want the space to flow how you see fit, and if you want to follow the kitchen work triangle concept. This is where you will be able to access everything you need by way of three points in your kitchen.
Island Design
An island can be worked into many different types of kitchens, as long as there is enough floor space to work with. This freestanding structure can be used simply as counter space, but some people choose to have a larger island feature a stove or sink as well. It's common for people to include some stools around the island for additional seating.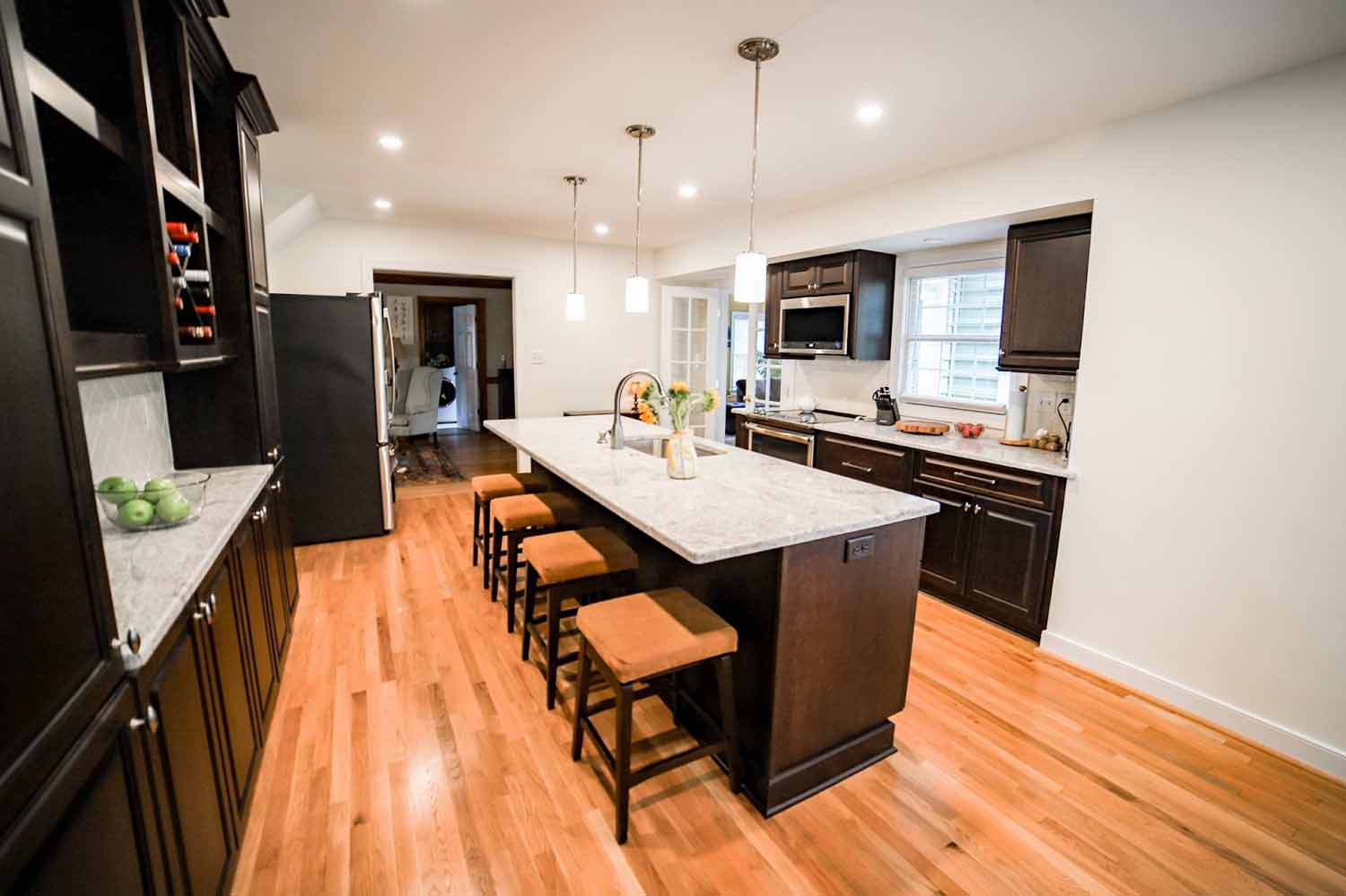 Peninsula Design
When you have a kitchen that features a peninsula layout, you'll have an island-like structure that comes out from one of the walls. It's not freestanding like an island, but it provides much of the same features and aesthetics. You can have stools on one side, while still being able to work from the other side.
One Wall
For more open floor plan designs, a one wall kitchen will place all of the kitchen cabinets, countertops, and appliances along one wall of the kitchen. There won't be an island, there aren't any countertops that curve along different walls, and there isn't a place for seating at the counter. This layout is a common design for apartments, lofts, and condos and is the perfect layout for saving space and providing an open floor plan. If you're on a budget, this is also a great option that allows you to save some money. All of your hookups and construction will occur in one place and you'll save on labor and materials as well.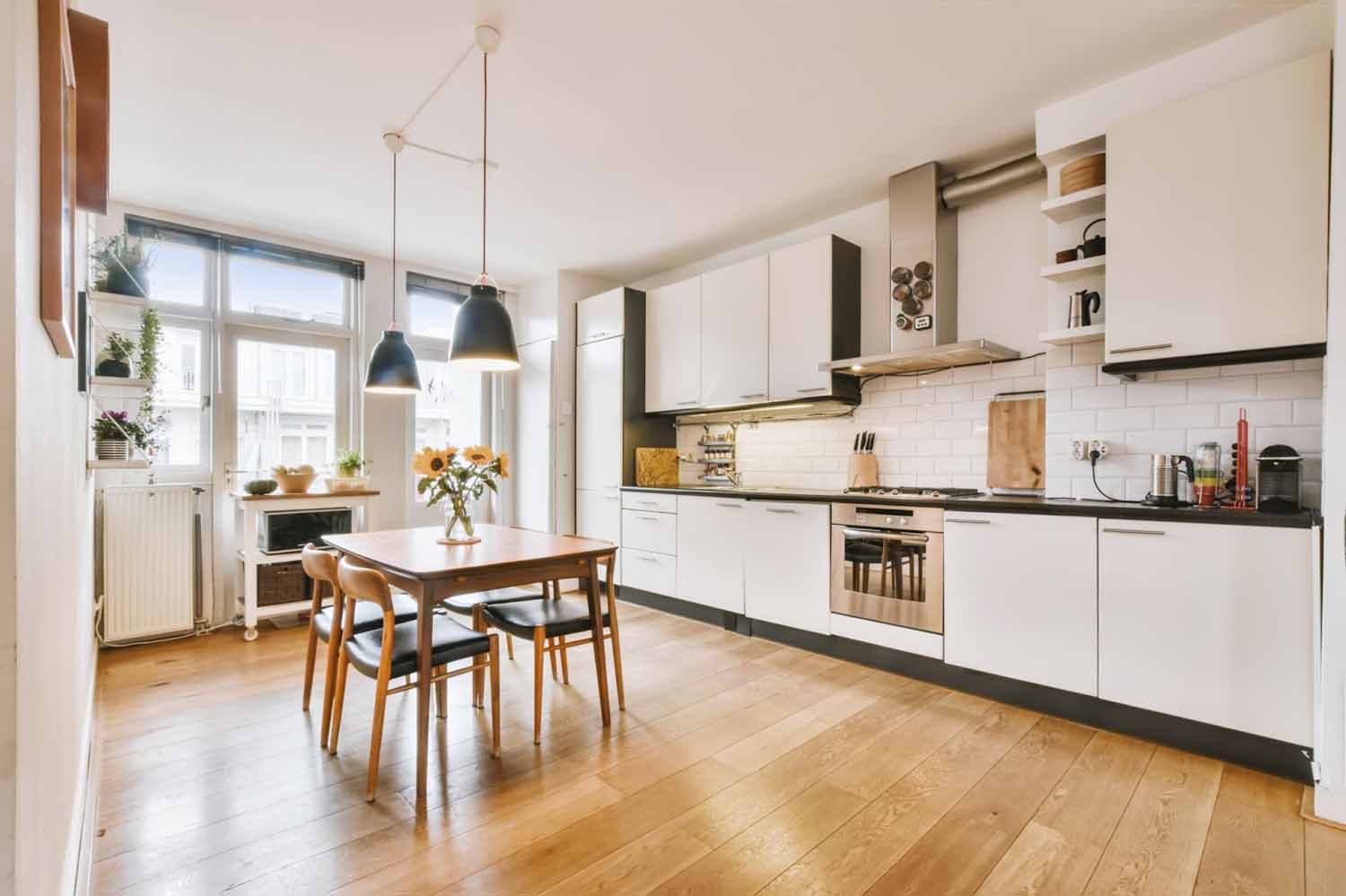 If you would like to speak with an experienced professional about the different types of kitchen layouts that may apply to your kitchen renovation project, reach out to us here at BK Martin. You can contact us through our website at https://www.bkmartin.com/contact, or reach us by phone at (804)-554-1013.