8 Ways to Update Your Kitchen (Without Purchasing New Cabinets)
Kitchens are one of the most important rooms of any home. Here are ways to help you update your kitchen without breaking the bank.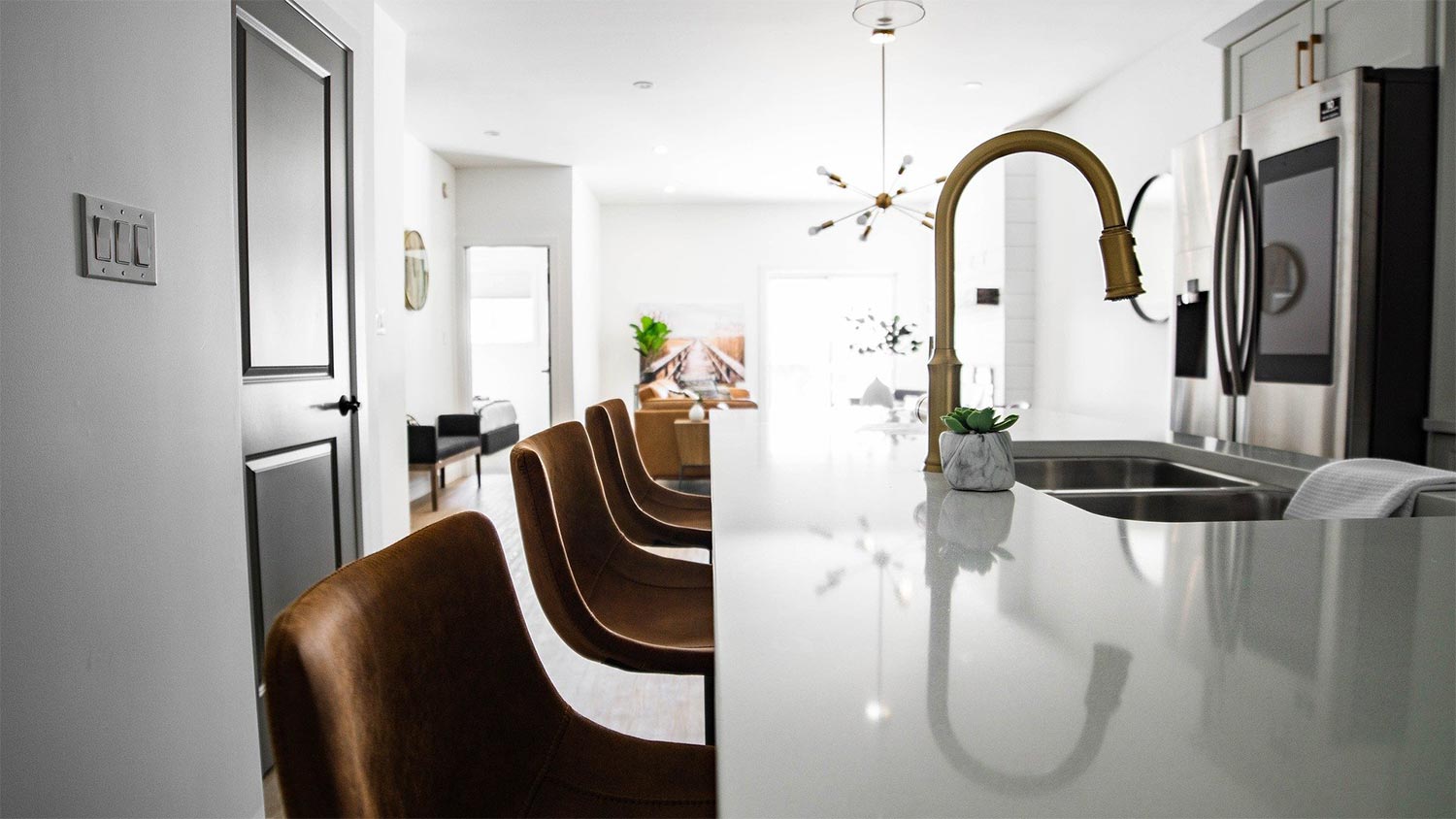 1. Paint
Paint can be your best friend when it comes to updating a kitchen. Dark wood cabinets have you down? Or wishing you could have a two-tone moody look? Painting cabinets is an efficient and great way to change up the look of your kitchen! We suggest hiring an experienced professional for a quality paint job. However, if you are a DIYer and insist make sure you purchase the right kind of paint, so it doesn't chip off after all your hard work.
Not just painting the cabinets but also painting the walls of your kitchen is a great way to add a pop of color or use a nice neutral tone to let your countertops or backsplashes do the talking.