Materials to Avoid in Your Bathroom Remodel
Your bathroom is probably more important than you realize. It's a place that you frequent throughout the day whether you need to get ready for work, brush your teeth after a meal, shower after a workout or take a relaxing bath after a long day. Because bathrooms generally have minimal square footage, it's a common space to be renovated on a budget. If you're looking to sell your home in the near future, this is a relatively simple project that offers a pretty large return on investment.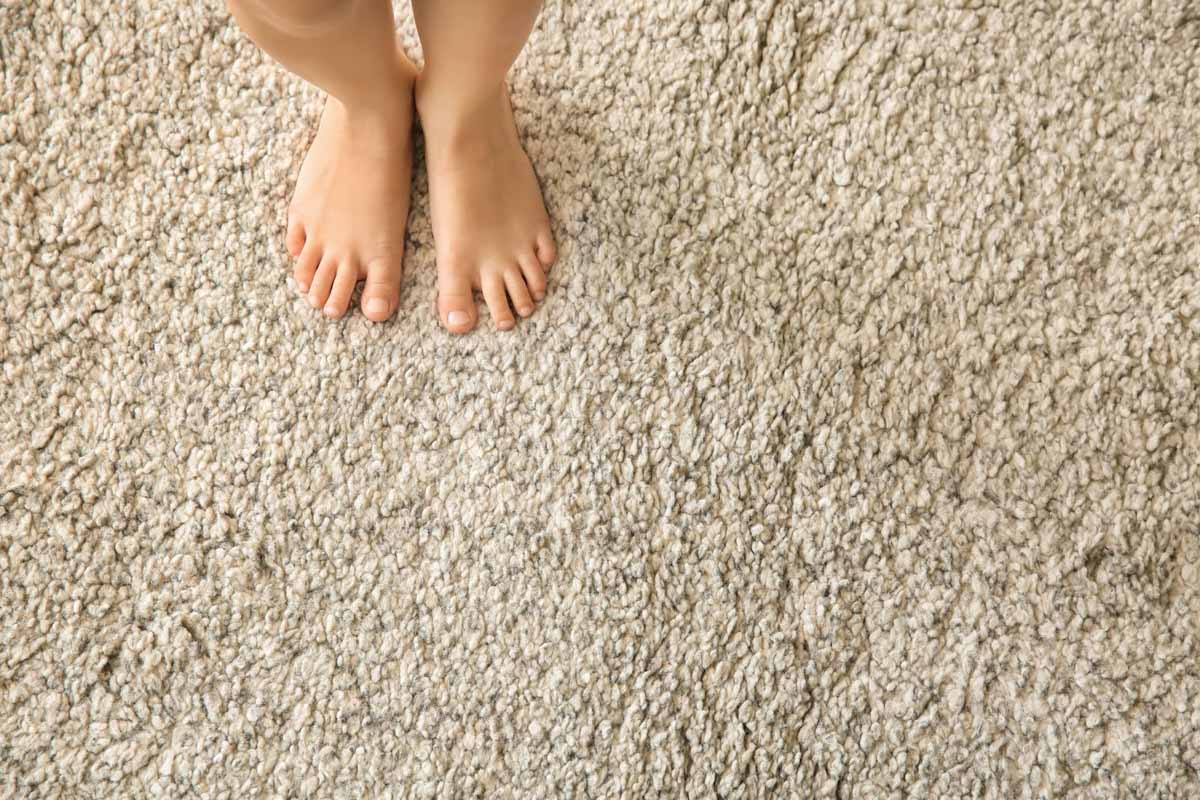 When planning your bathroom remodel, you'll need to choose certain materials for things like vanity countertops, flooring, shower stall walls, etc. Not only do these materials need to be selected with budget and aesthetics in mind, but it's also important that you take into consideration how those materials can be affected by humidity and exposure to water.
If you are going to plan a bathroom remodeling project, we want to discuss some of the materials that you should avoid using to not only protect your bathroom and the rest of your home, but also to avoid the need for premature replacement of these materials. The cost of materials and labor can be pretty hefty, so it's a good idea to invest in high quality materials from the beginning of the project.
Carpet
Carpet provides a soft and comfortable flooring surface for your home, but a bathroom really doesn't benefit from carpet inside of it. Carpet fibers can hold onto moisture that touches it or that is in the air. This can quickly lead to the growth of mold. Mold exposure can be devastating to your health or the health of your family members. It's a much better idea to stick with a hard surface that can be wiped up if it gets wet. Imagine your toilet breaking and the entire flooring being exposed to water. That carpet would have to be ripped out immediately, pad and all.
Thin Laminate
Laminate flooring can be manufactured in a way that makes it somewhat waterproof, but this isn't a completely waterproof surface. A thin laminate material is made up of artificial materials such as thin layers of flat paper and resins pressed together. For obvious reasons, paper isn't going to be waterproof, especially in a bathroom where a lot of moisture is present. Your floor could end up warping, bowing, cracking or coming apart at the seams.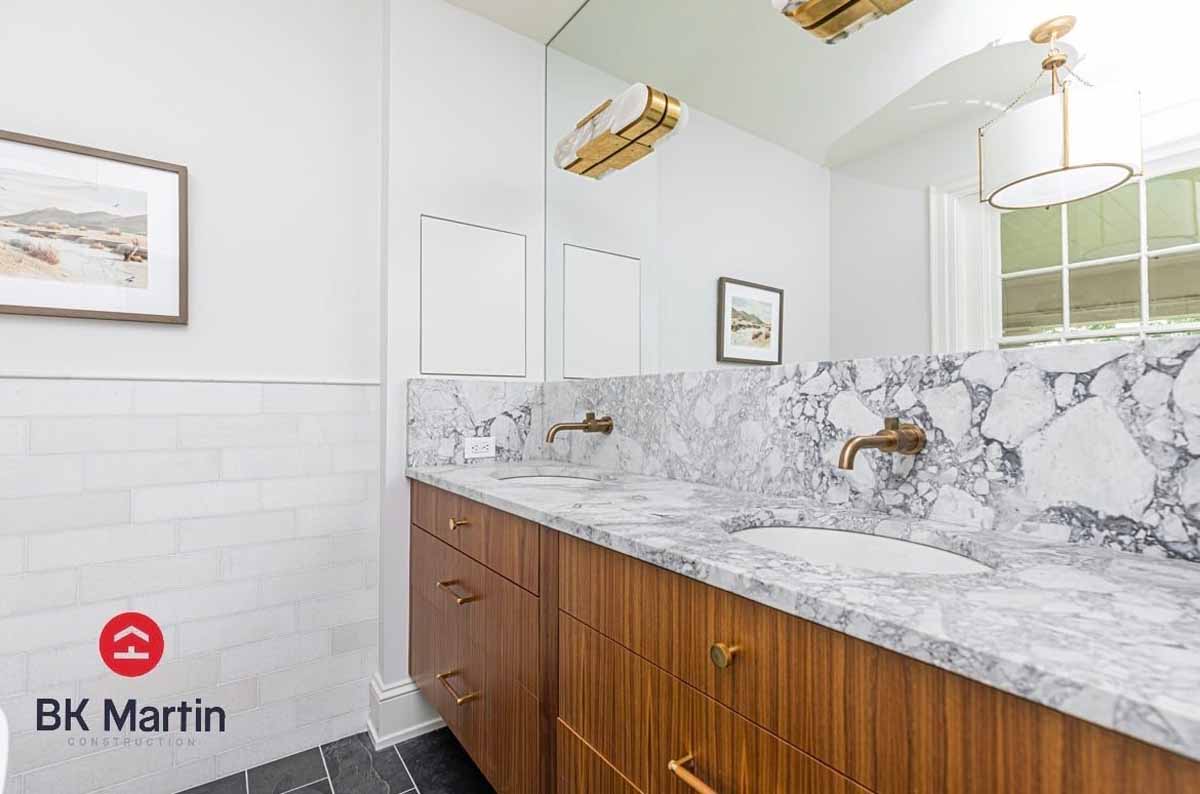 Hardwood
Solid hardwood flooring is an absolutely gorgeous option for your home, but it really shouldn't be used for your bathroom. Even the best quality hardwood flooring will become damaged when it is exposed to moisture and water. In regards to a bathroom, you probably have water dropping onto the floor when you get out of the shower or even when you wash your hands. There is also a big risk for flooding or water pooling in this area of the home because of all the plumbing that's involved in a bathroom setup. While a contractor may do everything right during the installation phase, at some point, your toilet or sink may leak because of normal wear and tear. You want a floor that is water-resistant and hardwood isn't it.
Vinyl Flooring
Vinyl flooring doesn't really have an aesthetic appeal inside of a newly remodeled bathroom. Also, it can easily absorb water, leading to mold growth and ruined materials. When vinyl flooring gets wet, it can sometimes get quite slippery depending on its finish. This would be an unsafe option for your bathroom. Tile or linoleum would be a much smarter choice.
Natural Stone
Natural stone is a very porous material that requires a good deal of maintenance, including regular sealing. While it may age nicely, exposure to water can make the quality break down. It could also develop different water spots or fading.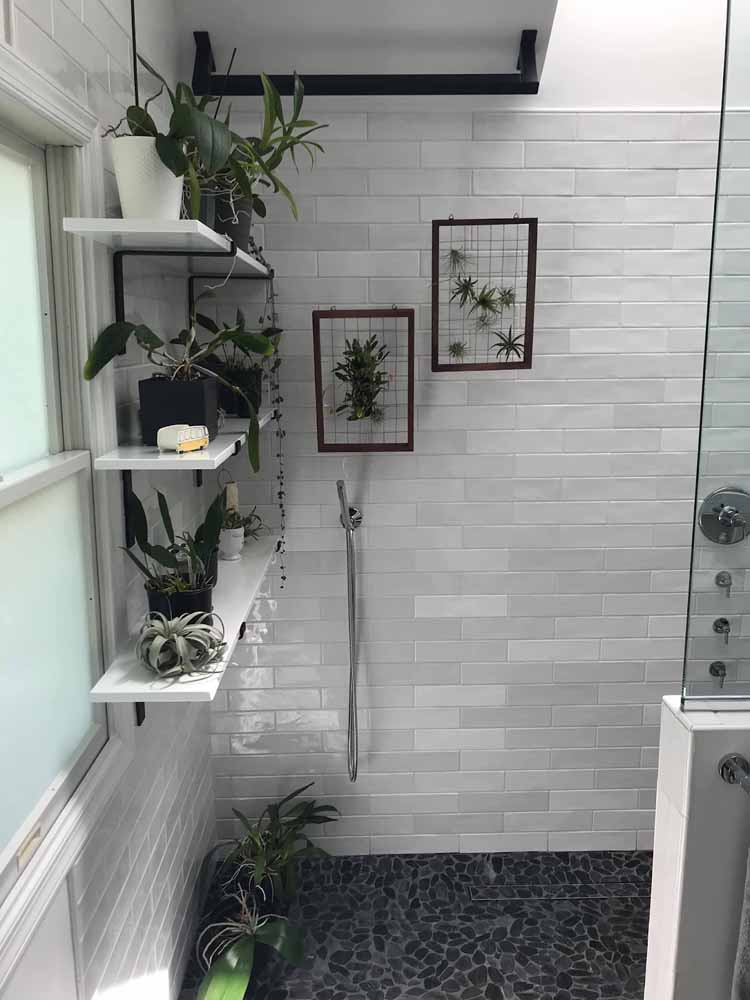 Materials That You Can Use
We've shared with you some of the materials that you will want to avoid when you're remodeling your bathroom, but we don't want to leave you wondering what you can include. Here are our top recommendations.
Porcelain Tile
Porcelain tiles are one of the best materials you can use for bathroom flooring. It's durable, it's resistant to water, and it won't grow mold. You can choose from many different colors, shapes and styles.
Ceramic Tile
Ceramic tile is similar to porcelain tile, but it tends to have a lower price point if you're trying to save money. It's just as durable and attractive, making it one of the most popular flooring choices in bathrooms.
Glass
If you're trying to come up with a shower door option, it's best to stick with glass. Glass for bathrooms is designed to be very durable and shatter resistant. It is also very easy to clean.
Ceramic Countertops
In regard to your bathroom countertops, ceramic (or porcelain) will hold up well to water exposure, the heat from hair styling tools, different beauty products and more. Ceramic is easy to wipe down and doesn't really age over time. You can reap the benefits of these materials for decades.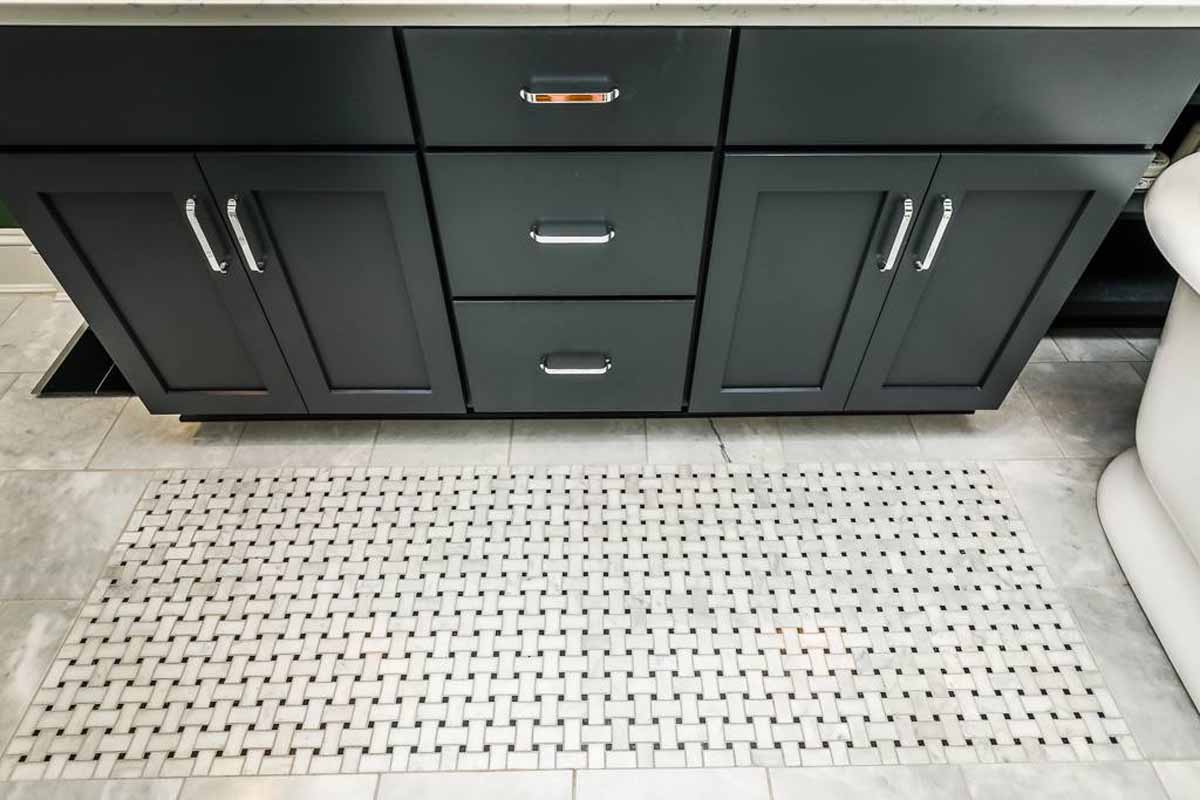 If you would like more information on the different materials that can be used for a bathroom remodel or bathroom remodel ideas, reach out to us here at BK Martin. We can be contacted through our website: https://www.bkmartin.com/contact/, as well as by phone: (804)-554-1013.