How to use samples for your kitchen remodel
There are a lot of different items that all need to fit together in a kitchen remodel. When you look around your current kitchen, you might not take notice of all the things that match (or don't match for that matter). Your cupboards, flooring, countertops, paint color and fixtures should all complement each other for an amazing, finished product. If you have to stop by various stores to choose these different items, how are you supposed to know what works together? Not to mention, you need to see if those items look good once they're in your home. This is where samples for your remodel come into play.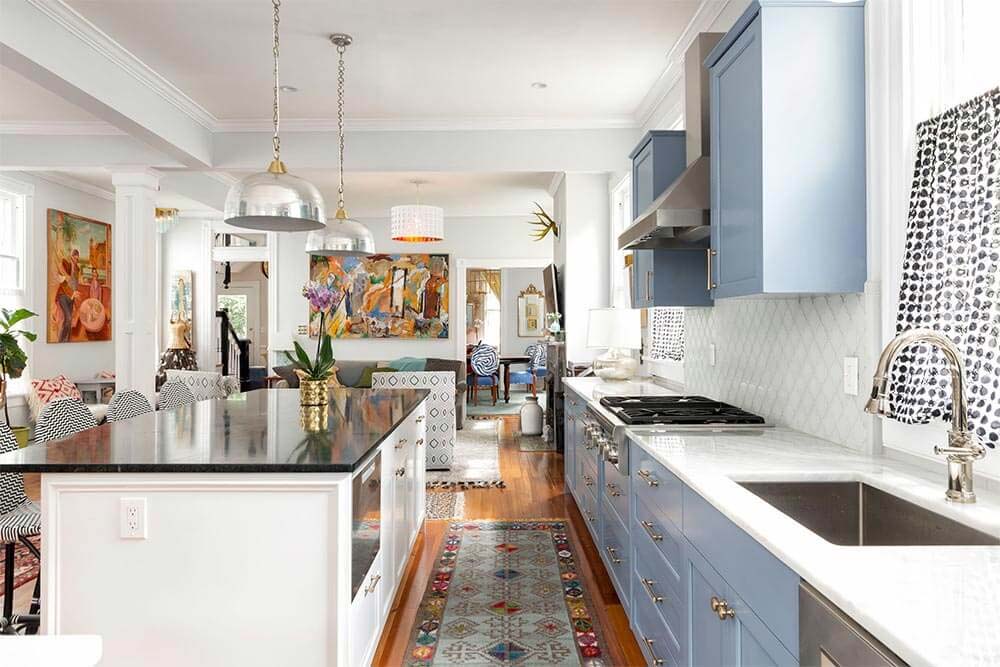 What are Remodeling Samples?
When you look at things like flooring, countertops and tiles, there are endless options. Shapes, colors and styles vary quite a bit. You can probably narrow down your search to a few options, but the final decision can seem pretty overwhelming if you're not a fan of making choices. Most brands will offer small sample pieces of their items that you can take home to see what they look like where they will be installed. You can also place them next to one another to see what matches and what doesn't. You may have to pay a small fee for your samples, but a lot of places offer them up for free if you stick within a certain limit.
Using Cabinet Samples
A sample for a kitchen cabinet set is important because cabinets are often a main focal point of a kitchen. This is usually the first thing that people pick out, and everything else is chosen based on the cabinets color and style. When you look closely at a cabinet sample, you'll want to check out the color and how the color is affected by different levels of light. You should also look at the grain of the wood that's used, the finish (whether it's matte, satin, gloss, etc.) and how durable the material seems.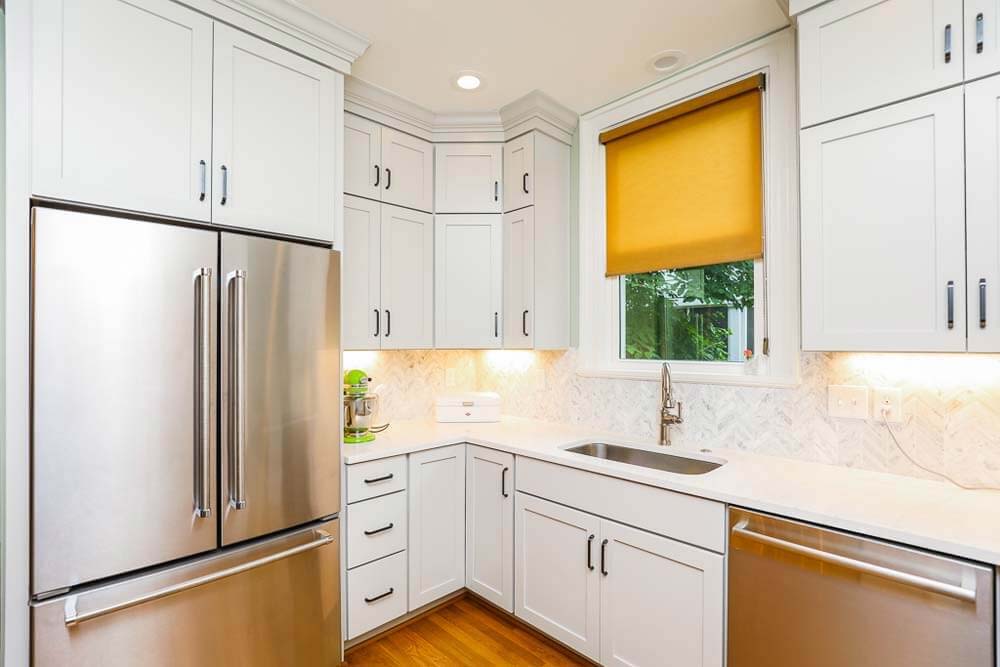 Paying Attention to Different Wood Types
There are many different types of wood that can be used in kitchen items. Oak is a very common wood that is used for things like flooring, cabinets and even butcher block countertops. Oak has a nice golden hue that can be brought out with the stain that's used to finish it. Solid hardwood is expensive, but you can't beat the beautiful look of it.
If you're trying to save some money on your kitchen remodel, you might be interested in something like a plywood cabinet. The plywood is glued and laminated with a hardwood veneer, cutting back on the cost of the wood. You can purchase this product in a few different quality levels, with grade AA being the best and most expensive. It's a strong and durable option.
Laminate has become a very popular option thanks to its durability and affordability. A wood particle board is covered with a wood veneer over the top. You get the look of hardwood but at a fraction of the cost.
Wood can be installed as a solid color with slight variations. It can also be installed as a high variant flooring with the different boards being different shades of the same tonal family for a more diverse look. If this is the look you want, make sure you ask for a few different samples of the same flooring so you can see the variations in color.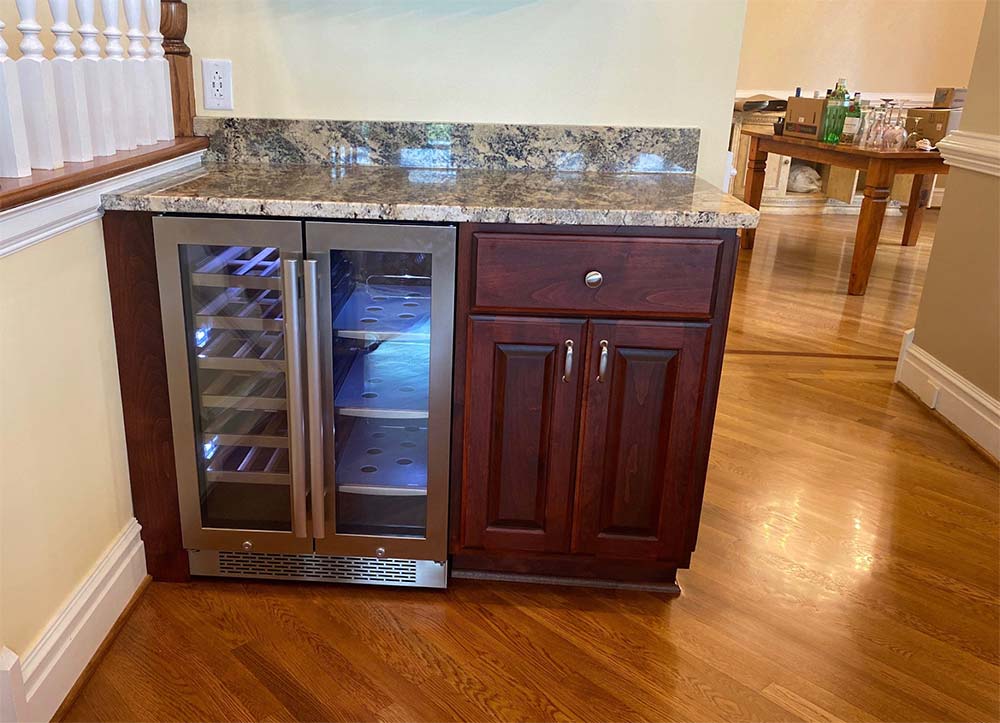 Counter Samples
Your countertop should tie into your cabinets, flooring and paint color on the walls. A lot of counter options have different specks of colors that you can tie into with the other color choices you make. A darker and more diverse counter will wear well over the years. Stay away from bold samples that will be outdated in a short amount of time.
Paint Samples
Painting the walls of your kitchen is something you can change a lot easier than the other fixtures, but you should put some careful thought into your color choice. Dark colors can really close up a kitchen quickly. If you don't have a lot of light fixtures or natural light coming into this area, stick with a lighter shade. Paint samples are easy to come by. They're usually small pieces of cardstock that have the color printed on one entire side and the product information on the other. You can also purchase small cans of sample paint so you can apply it to a small area of the wall to see how it looks before tackling a whole wall.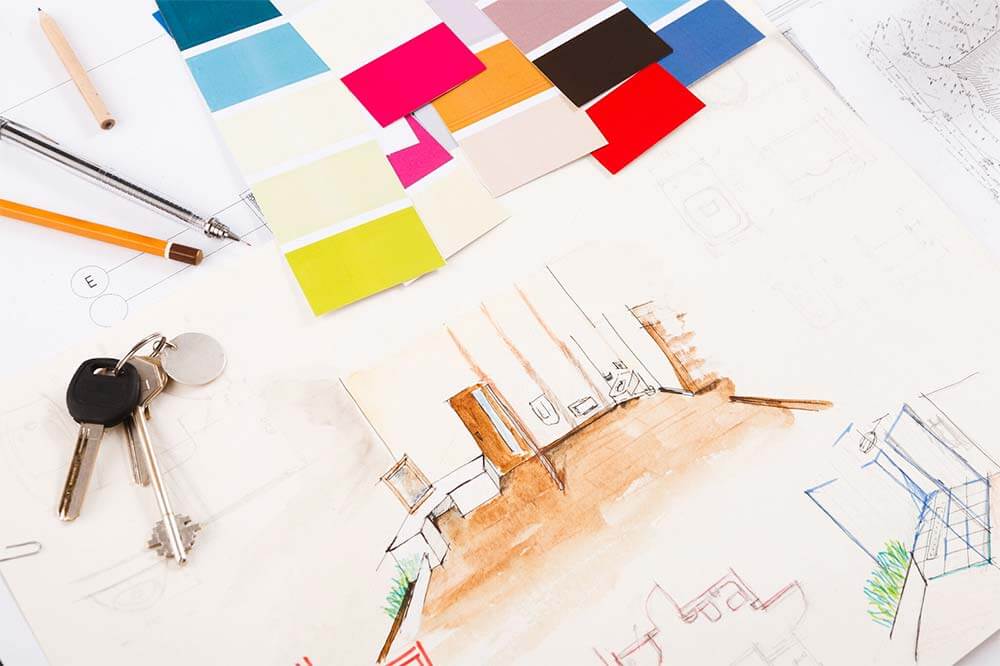 If you would like more information on utilizing samples for your next kitchen remodel or need assistance with your project, you can reach out to us here at BK Martin by messaging us on our website: https://www.bkmartin.com/contact/. You can also give us a call at (804)-554-1013. Our knowledgeable staff would be more than happy to help you with what your vision is.