Choosing the Best Kitchen Backsplash for your Home
Have you ever been in a kitchen that had an amazing backsplash that really stood out from the rest of the kitchen's design? This is a type of feature that not only adds aesthetic appeal to your kitchen, but it can also really increase the overall function of this space. When your kitchen was built, it's completely possible that a backsplash wasn't installed. Not every builder or contractor opts to include one. A kitchen backsplash is often skipped over in order to save time and money, but you can always have one added later on. You can also have an existing backsplash removed and have a new one added.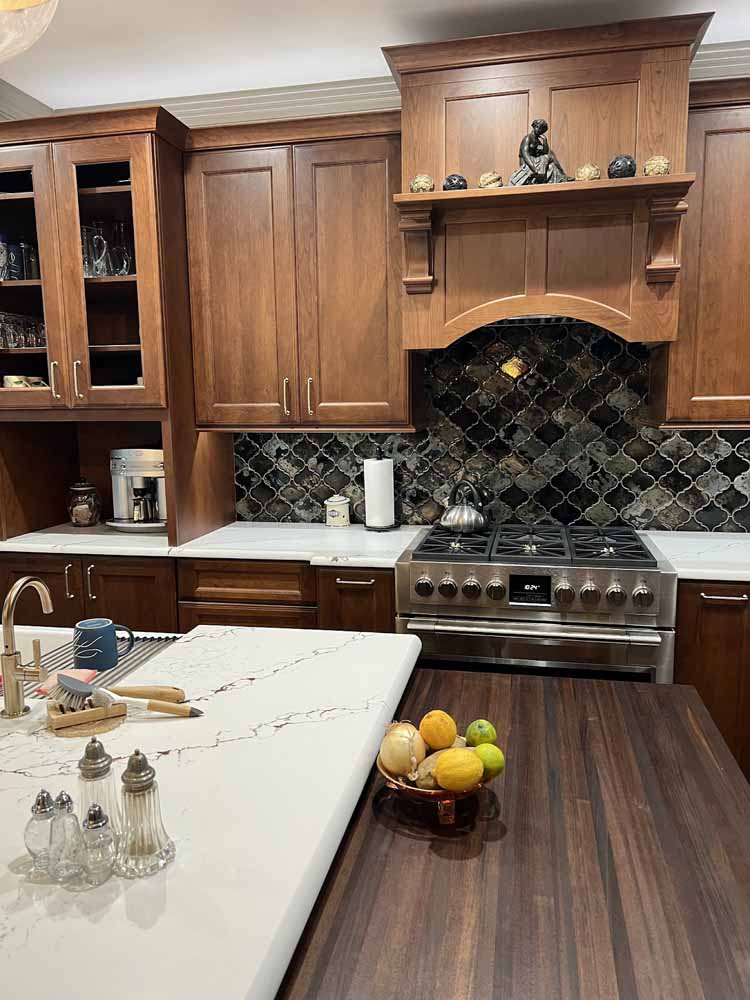 What is the Purpose of a Kitchen Backsplash?
A kitchen backsplash functions as somewhat of an extension of your kitchen countertop. The counter usually curves up the wall slightly, and this is where the backsplash will take over. It will move up the wall until the cabinets begin. If you're someone who likes to do a lot of cooking, then you know how important this kitchen feature is when it comes to maintaining an easy to clean area. Depending on the type of tile that you have as your backsplash, it's likely very easy to wipe it off periodically. This protects your walls from splashes and splatters.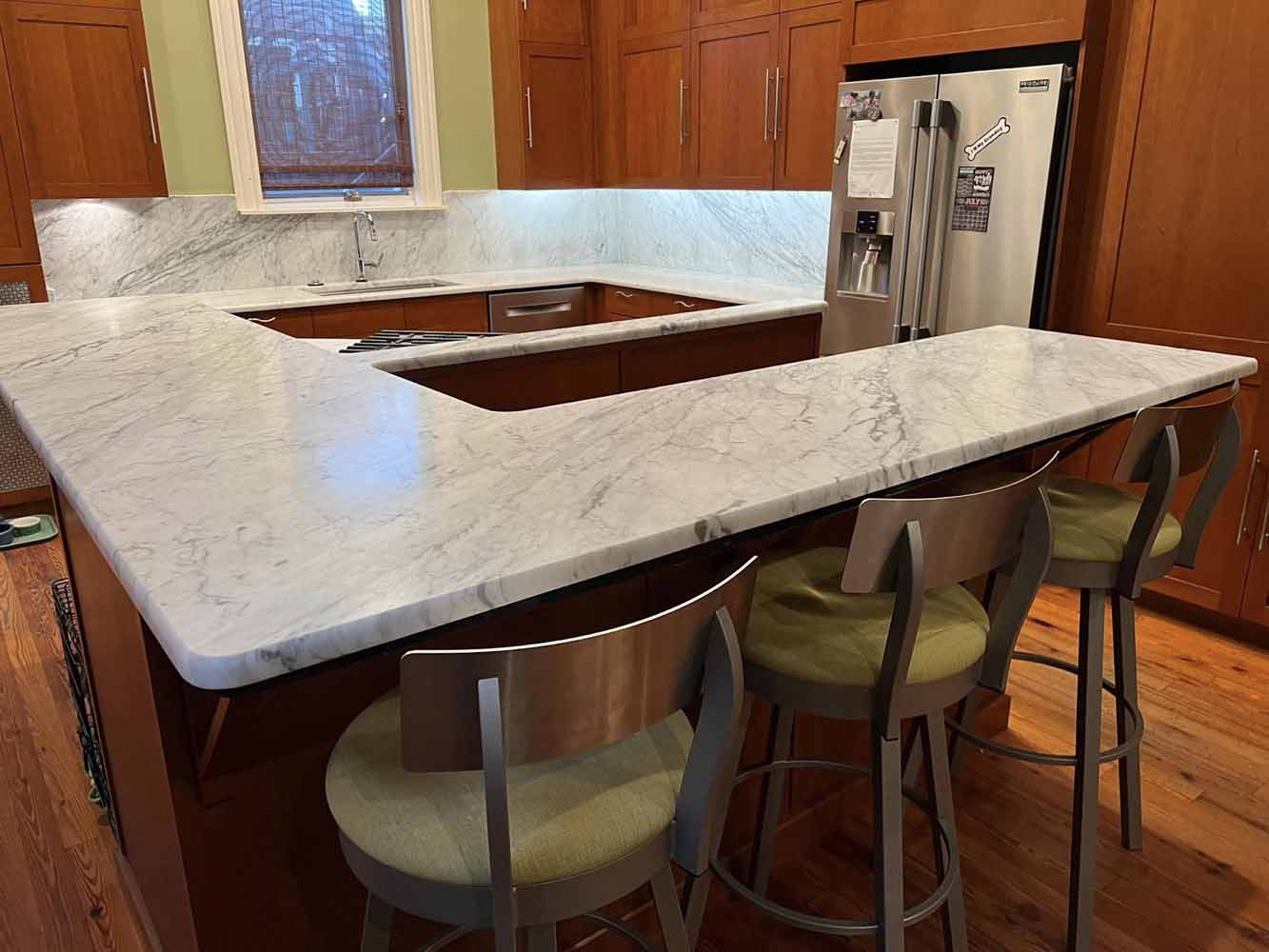 What Backsplash Materials are Available?
There are a number of backsplash material options that you can choose from if you're going to be starting this project in your home. Each one has a very unique appearance, and they differ a bit in regard to installation, durability, and cost.
-Tile
There are a number of different tile options that you can use for a kitchen backsplash, and this is actually one of the more common materials used for this type of project. Subway tile is very popular right now, and it offers a traditional look that will be relevant for years to come. Subway tiles are usually rectangular in shape and come in a variety of colors. Some people opt for plain white subway tile, which works well with all kinds of countertops and wall colors, but there are also many color options as well.
Mosaic tiles are another tile option that are usually small in size and come in varying colors and patterns. It creates a very unique look that becomes the focal point of a kitchen. Mosaic backsplashes can be installed as glazed glass, stone or tile.
-Stone
For a more natural look, stone can be used for your backsplash. A popular style right now is very thin, rectangular pieces of stone that aren't completely smooth. They vary in their height, giving a unique definition to your backsplash, but aren't always the easiest to clean.
-Quartz
If you have quartz countertops (link to: https://www.bkmartin.com/countertop-options-for-your-kitchen-bath/ ) in your kitchen, consider continuing that quartz up your wall as the backsplash. This look is gorgeous and also really easy to clean and maintain.
-Stainless Steel
For an industrial look, a stainless steel sheet can be installed behind an area like your stove's cooking space, but it can also be extended above the countertops as well. Stainless steel is very resistant to scratches and stains, and it's really easy to clean.
-Peel and Stick Tiles
For a quick DIY project, you can purchase peel and stick tiles that simply adhere to the wall without the need for grout or a tile cutter. This is a great option for renters that would like to add a design element to their kitchen that can easily be removed without damage when it's time to move out.
-Wallpaper
Wallpaper can give a very unique look to your kitchen, and you can find some very durable styles that can be wiped clean when they get messy. You can choose a unique and bold print to really create a fun space in your kitchen. Peel and stick wallpaper is another great idea for renters or those that like to change up their designs often.
-Other, Unique Options
There are many options out there for backsplashes, some more unique than others, like windows, bricks, old maps, mirrored tiles, reclaimed wood, mix and match, and more! Be creative, just remember you might get food or liquids on it so the material should be easy to wipe down.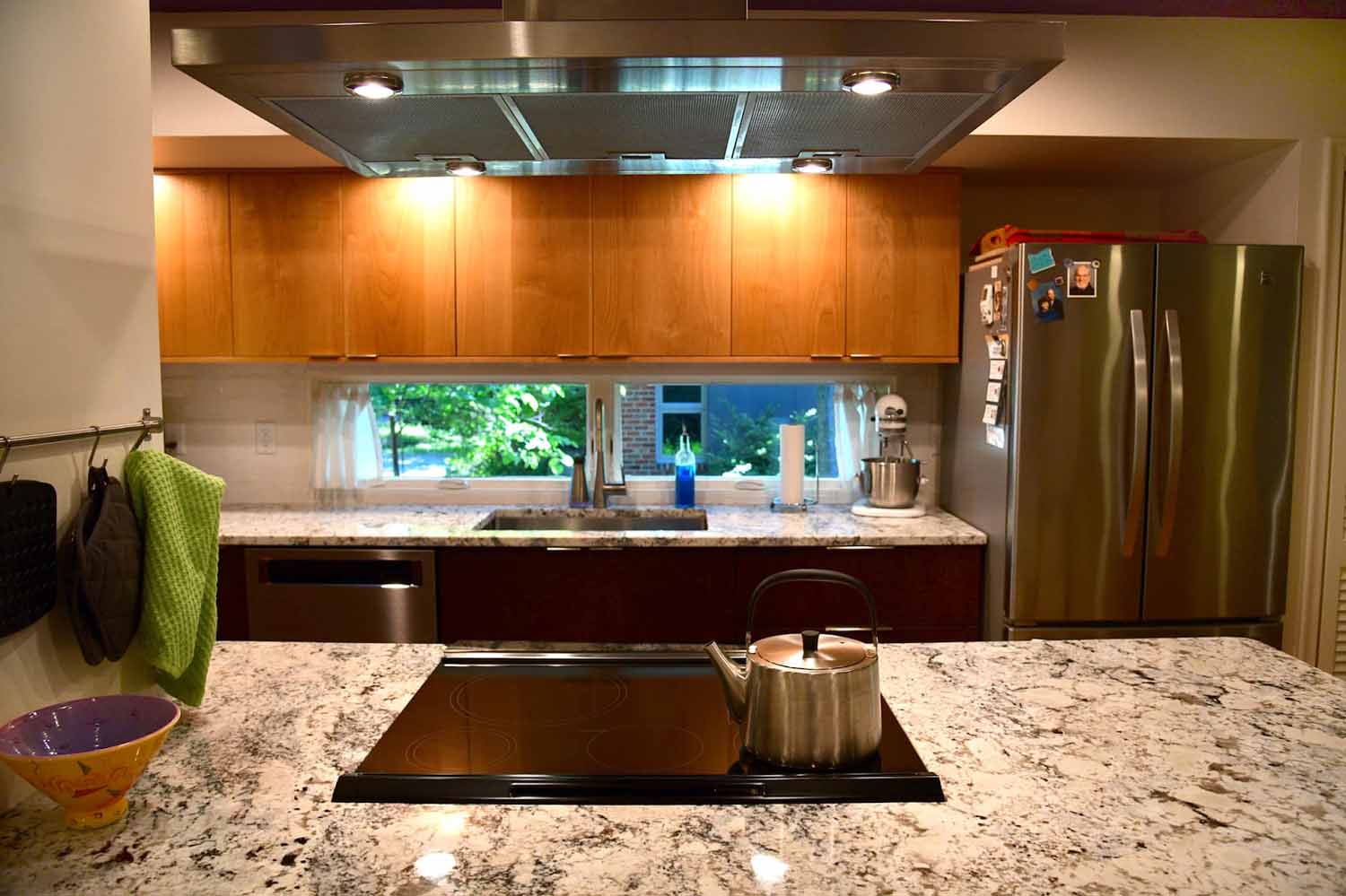 Is Installation a Difficult Process?
Depending on the kitchen backsplash ideas that you find intriguing, you may be inspired to install a backsplash on your own. While this isn't too difficult of a DIY project, it might be a good idea to leave this job to the professionals that have experience with this kind of installation. It's really important that the tile is installed straight so the final product doesn't look crooked. You also want to have clean edges and properly applied grout (when needed). Otherwise, you could end up with a messy looking backsplash that decreases the aesthetic appeal of your kitchen rather than improving it.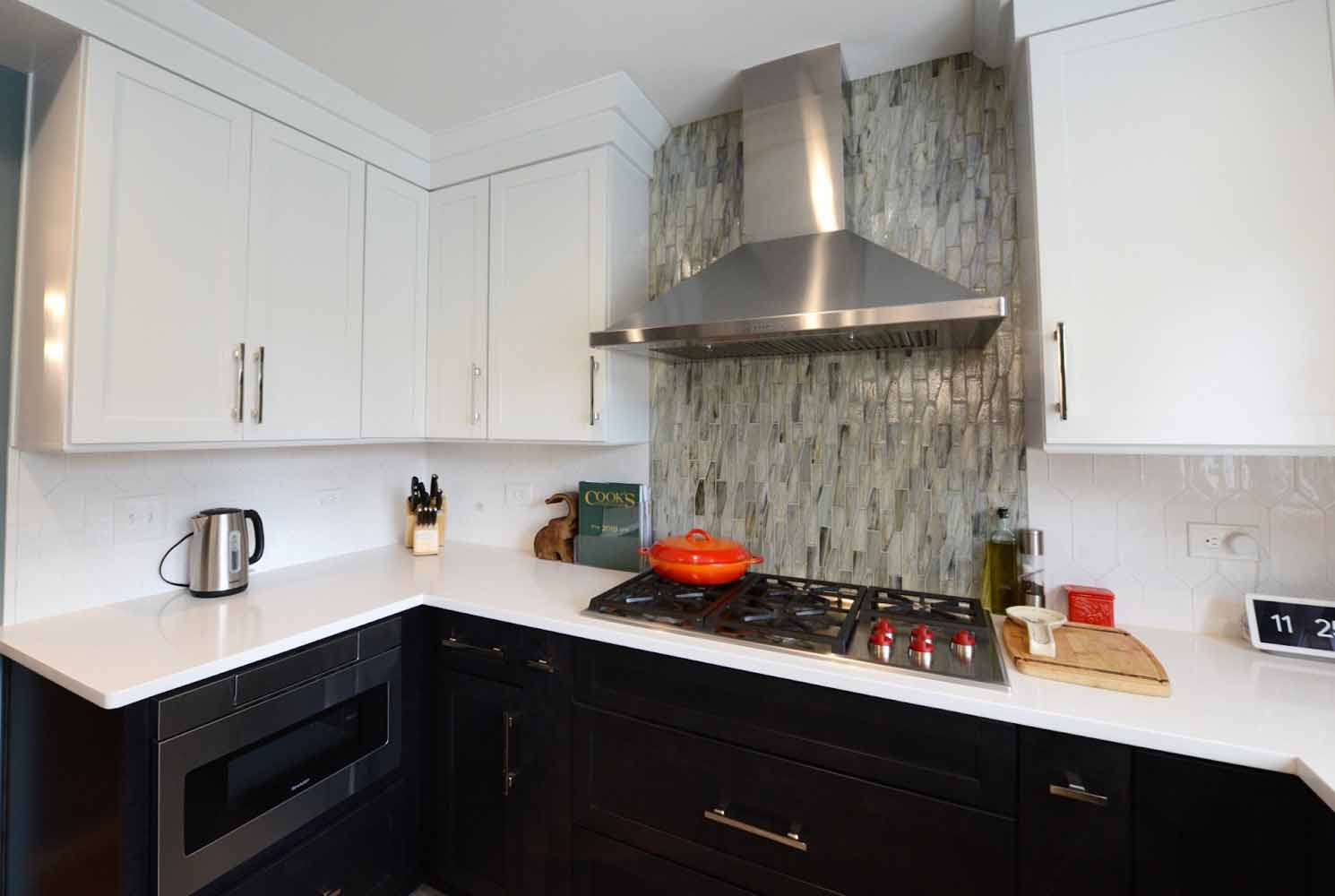 If you are interested in the installation of a kitchen backsplash, reach out to BK Martin for more information. We have the knowledge and the skill to help you choose a backsplash that will fit well into the design of your kitchen, while also providing you with a functional space that will stay clean and look nice. You can contact us through our website, located at https://www.bkmartin.com/contact/ and by phone, at (804)-554-1013.