Bathroom Facelift
Give your bathrooms a makeover with little to no demo!
B.K. Martin recently finished this upstairs hall bathroom remodel where we had minimal demolition. This upstairs hall bath was part of a larger whole house renovation. Our clients wanted to refresh the bathroom without having to gut the entire thing. This allowed them to save on costs to put toward other areas of their home, while still having a beautiful, updated hall bathroom.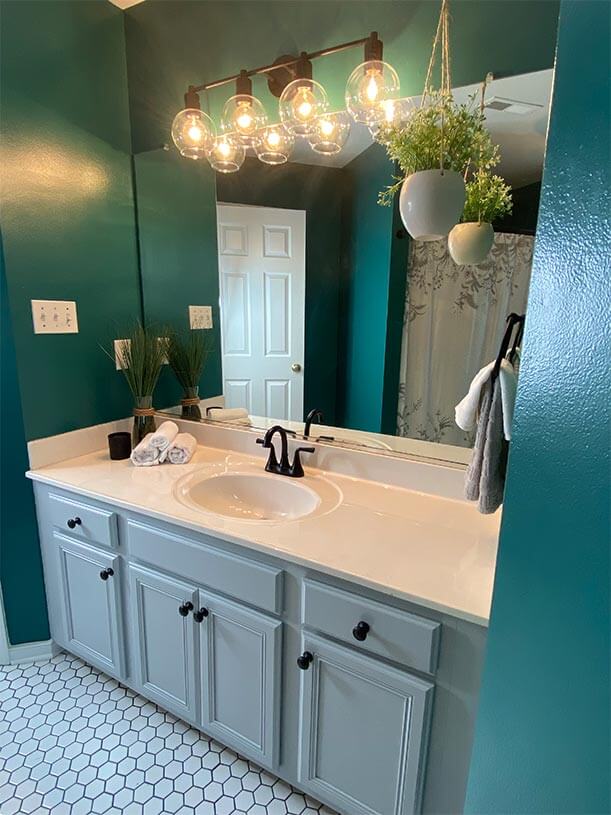 Make it Pop!
Don't be afraid to paint your bathroom a bold Color! Our clients chose this beautiful, bold Betafish green paint in a semi-gloss finish. We ripped out the old sheet vinyl flooring and laid new white hexagon bathroom floor tile with Mapei black grout for contrast. Black grout sounds scary, but it gives the best contrast with white tile and is also hides dirt and stains! Adding contrast will give your bathroom that WOW factor!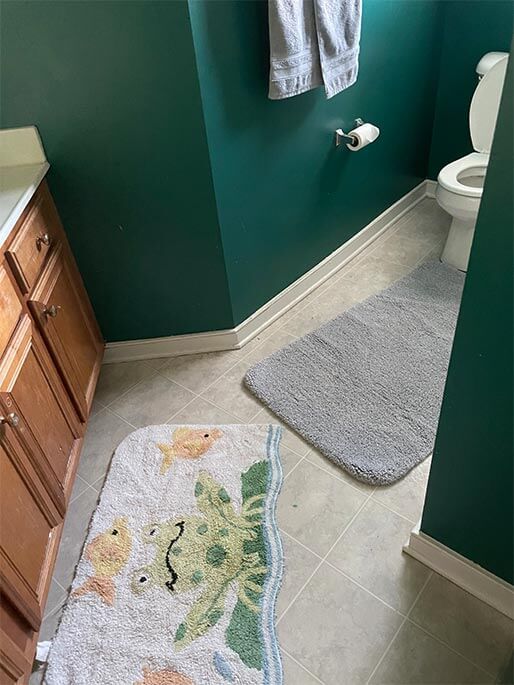 Before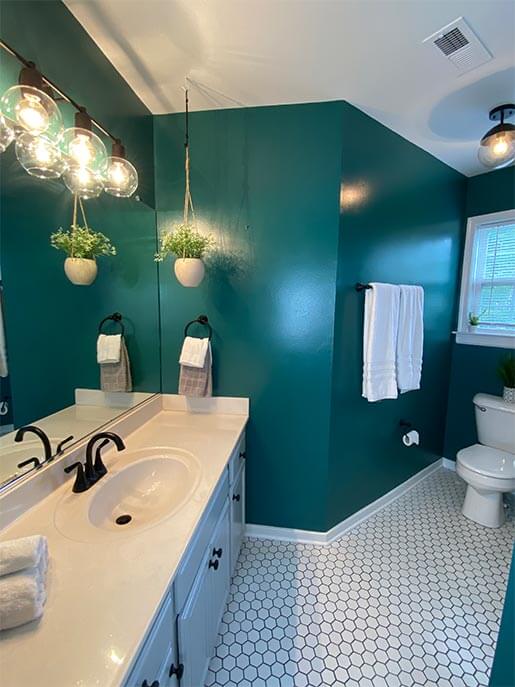 After
Lighting Counts
Taking out the old light fixtures and adding a new industrial style vanity light really adds a nice modern twist to this upstairs hall bathroom. We opted for the clear glass globes opposed to the white or colored globes for a few reasons. One being that the original light fixture was placed close to the mirror, since we were not moving the electrical wires, we needed a light that added style but also did not sit on or too close to the mirror. Secondly, the clear glass globes allow for plenty of light to keep the bathroom and vanity area bright.
We replaced the light fixture by the shower and toilet with a 8inch semi-flush Dixon globe fixture by Golden Lighting. This light fixture is not only bathroom approved, but it also carries the modern style through the entire bathroom.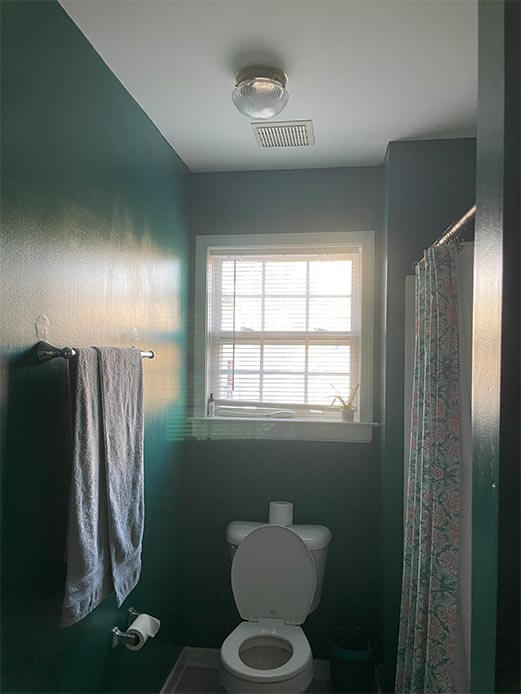 Before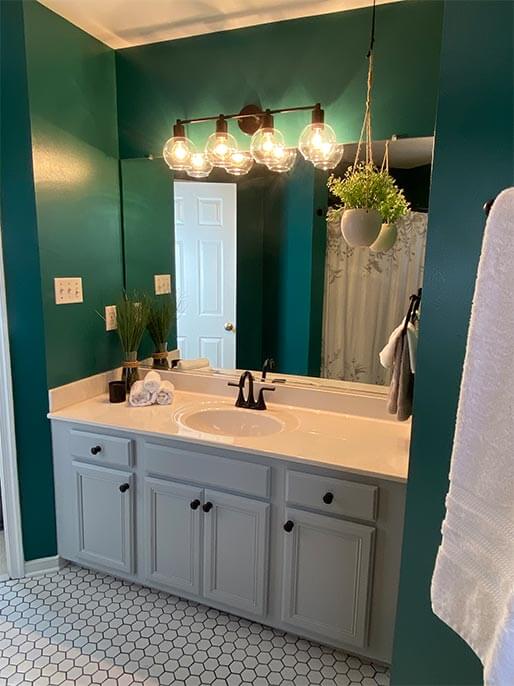 After
Revived Vanity
Our clients wanted to revamp their hall bathroom on a budget and decided not to replace the entire bathroom vanity. It was not in bad condition and just needed a facelift. Paint can be a great way to refresh a bathroom vanity, however, using the right kind of paint and technique is important to be sure the paint doesn't chip or scratch after a few uses. We opted for a light gray color called Winter Solstice by Benjamin Moore to give this vanity a much-needed update!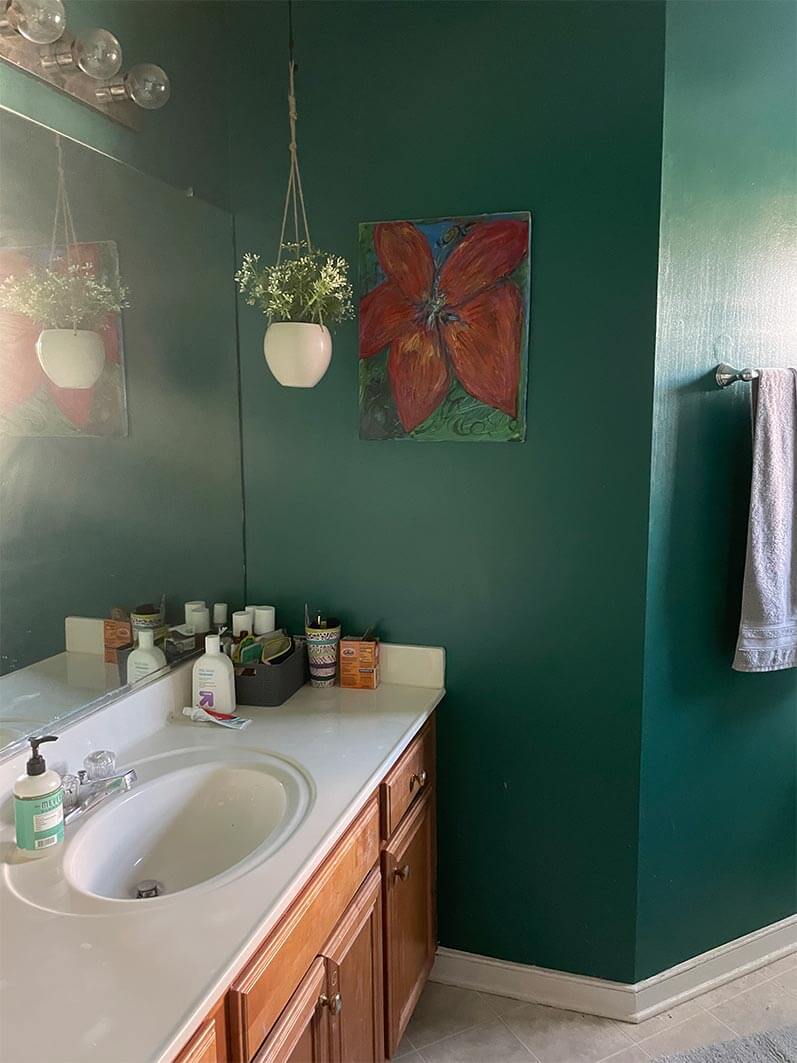 Before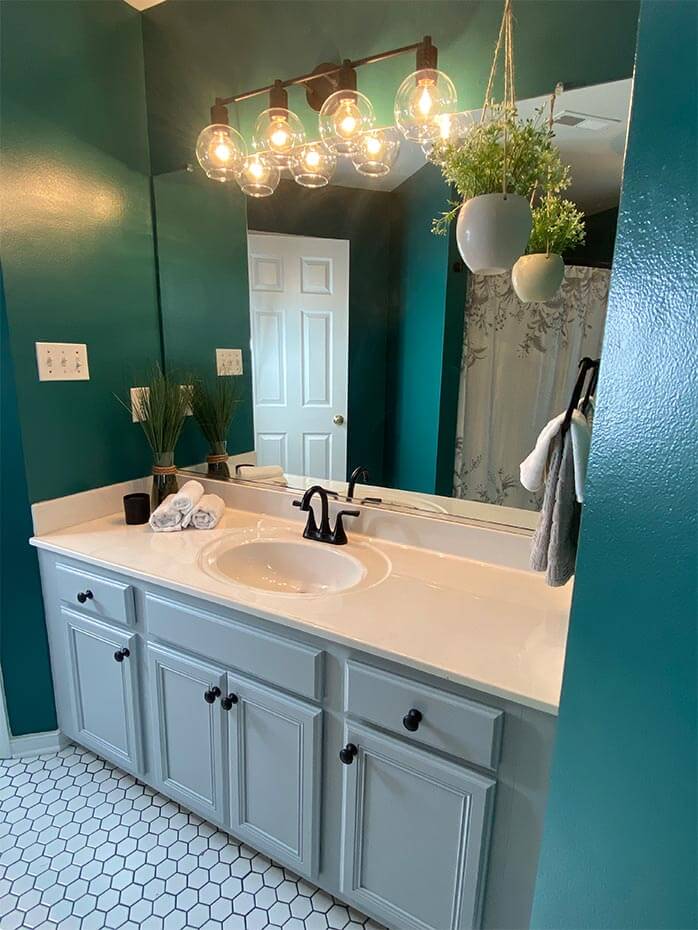 After
Happy Hardware
Not only did we refresh the vanity with new paint, but we also replaced the plumbing and cabinet hardware. The new clean curved faucet by Delta is from the Kayra collection. It's beautiful curve draws the eye and added extra flair to the vanity. We replaced all the old towel bars, and hooks with matte black hardware to carry the theme throughout the bathroom. The new revitalize by Amerock vanity cabinet knobs compliment the fresh gray paint and really tie in the plumbing and light fixtures. The vanity looks and feels brand new!
If you want to upgrade your bathroom but do not want a full renovation, B.K.Martin can help you transform and modernize your home with minimal demo!
Be sure to check out the before and after photos!