Bathroom Facelift
Give your bathrooms a makeover with little to no demo!
B.K. Martin recently finished this upstairs hall bathroom remodel where we had minimal demolition. This upstairs hall bath was part of a larger whole house renovation. Our clients wanted to refresh the bathroom without having to gut the entire thing. This allowed them to save on costs to put toward other areas of their home, while still having a beautiful, updated hall bathroom.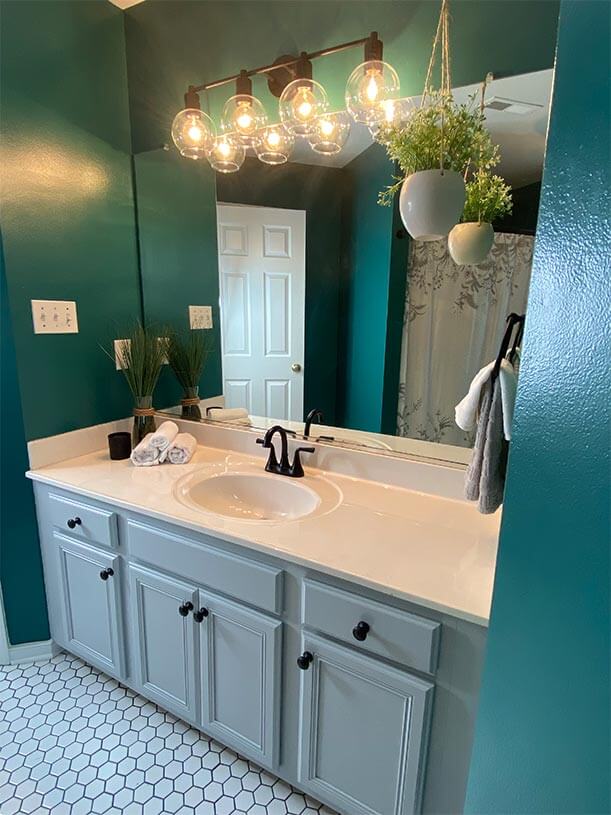 Make it Pop!
Don't be afraid to paint your bathroom a bold Color! Our clients chose this beautiful, bold Betafish green paint in a semi-gloss finish. We ripped out the old sheet vinyl flooring and laid new white hexagon bathroom floor tile with Mapei black grout for contrast. Black grout sounds scary, but it gives the best contrast with white tile and is also hides dirt and stains! Adding contrast will give your bathroom that WOW factor!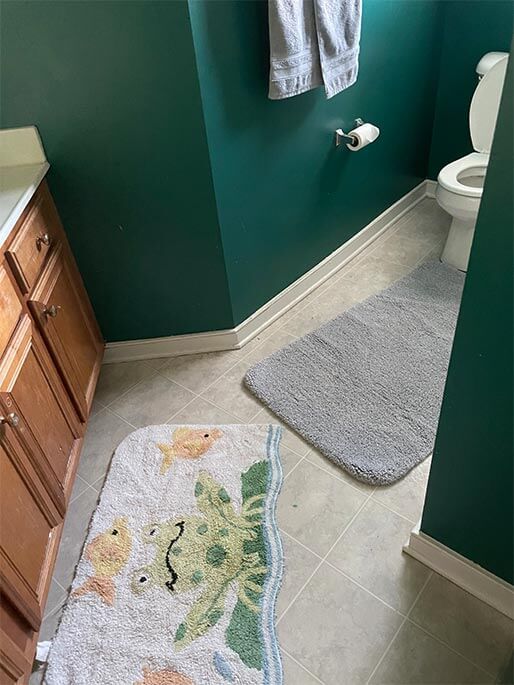 Before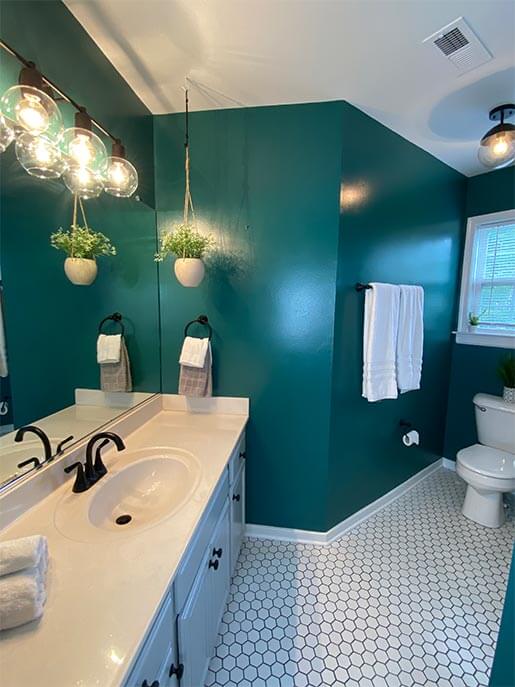 After